Adoption Lawyer Yakima, WA
The journey of adoption is a challenging, emotional, and rewarding experience. It's essential to find a reputable adoption lawyer to navigate the process of private and public adoption agencies in the local area, including Kennewick.
Skyview Law offers specialized legal advice and consultations for your unique case, including independent, private, and non-agency adoptions. Contact our family law attorney in Yakima, WA, to start your free case review.
Call now to start your FREE case review:

Experienced & Trusted Adoption Lawyer Yakima, WA
Our in-depth knowledge and understanding of federal adoption laws help us advocate for our client's legal rights in court and through every step of the process. We have solid knowledge and a close relationship with the adoption center of Washington. Our legal team includes competent attorneys and paralegals. Our Yakima family lawyers specialize in related areas of law, including family law.
Different Types of Adoption Cases
Legal representation is vital for every adoption case, as there are various ways a family can adopt a child. There are several ways to adopt, including processes for foster parents, stepparents, birth parents who are looking for adoptive parents, grandparent adoptions, and couples or individuals looking to adopt through a local agency.
Within each type of adoption, unique situations and challenges arise that may create complex cases. Legal guidance can offer the support you need to help you navigate a specific situation with a greater chance of success.
How to Adopt a Child in the State of Washington
The steps for adopting a child vary depending on the specific situation. There are several steps involved with every type of adoption, and every stage requires a significant amount of dedication, preparation, and guidance from lawyers in Yakima. One of the essential stages of adoption includes a home study or assessment, which a social worker conducts.
The home review is an in-depth investigation that determines if prospective parents have the financial resources, a healthy home environment, lifestyle, and other factors that indicate their capability to care for a child. While other stages in the adoption process require legal advice and guidance, the home assessment is one of the most challenging hurdles and complicated steps for clients who want to finalize their adoption and ensure they are successful.
What is the Role of an Adoption Attorney?
Adoption attorneys specialize in all the stages of helping couples become parents, from assessing their ability to care for a child to navigating through documentation and finalizing the adoption. There are unique circumstances that may require additional advice. International adoptions may require legal guidance from Yakima immigration lawyers.
Adoption cases that do not include parental consent may require more assessments and further investigation to determine how and if adoption will proceed. Essentially, parties need to consent before adoption can move ahead, including legal guardians, birth parents, state agencies, or departments that oversee a child's care and well-being.
In extenuating circumstances, consent may not be required by certain parties if the courts can provide evidence that adoption or transfer in parental rights is in the child's best interest. The court may also conclude that biological parents or guardians responsible for a child are not capable or have failed to provide care adequately and do not fulfill parental duties.
How Skyview Law Can Help You
When you consult Skyview Law's legal team of adoption attorneys, you'll have the support you need for court proceedings, federal family, and adoption laws starting from the beginning of your journey. Our attorneys have received awards and recognition for their expertise, knowledge, and handling cases for over a decade. Call Skyview to consult with our family lawyer to begin working on your case today.
How Skyview Law Can Help You
A family lawyer in Yakima can help you understand complex legal documents, provide support during court proceedings, and give you peace of mind in difficult times. Following the law is crucial for ending a family court case in your favor, and Skyview Law ensures you know what to do and when during your court experience.
Frequently Asked Questions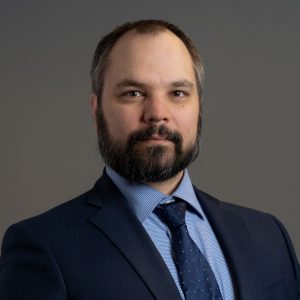 Skyview Law employs some of the most competent lawyers in Yakima. Our team can assist you in matters of family law, probate, child custody, divorce, and everything in between. We offer our clients the highest-quality legal services possible. The awards and esteem we've garnered over the last decade exemplify the hard work we put into every case.
We're here to help. If you require a competent, sincere family lawyer, please take advantage of our free case review option. We can begin working on your case as soon as you contact us!

Why work with Skyview law?

Speak to an adoption lawyer now