Family Law Attorneys West Valley, WA
If you need advice in family law, West Valley attorneys are an invaluable resource for many families going through difficult transitions. A family law attorney in West Valley, WA, can be a necessary advocate for you and your family in specific situations and can save you undue stress and worry.
Call now to start your FREE case review:

Why You Need
a Family Lawyer in West Valley
West Valley, Washington, is a census-designated area and part of the city of Yakima and greater Yakima County. The median range of residents here is around 36 years old, making up a thriving community of middle-class families with an average cost of living. 
Well-known local landmarks include the Arboretum and Botanical Garden, the numerous orchards providing fresh produce, and the Fred G. Redmon Memorial Bridge.
Even in a tranquil and beautiful location such as West Valley, legal issues are not uncommon, and having a family lawyer to advocate for you is an invaluable resource. 
Family issues can range from parental planning to divorce and custody arrangements, and having an experienced professional to help guide you can make the process go swiftly for a smoother transition.
Adoption is another common reason to seek out a family lawyer who can help prevent legal roadblocks and speed up the process.
Divorce can be a sensitive situation even when both parties are primarily on the same page about how they'd like to move forward. Unfortunately, keeping things amicable is a tricky process, and having an experienced divorce lawyer can help protect you if things don't go as planned. 
Plans can also change, and it's a good idea to have an advocate by your side who can expertly navigate the process.
Divorce includes many moving parts, and you are entitled to many options by law. A skilled family lawyer can help protect your rights and prevent the process from taking an undue toll on your health and mental well-being.
Divorce and separations are complicated enough, but emotions and other factors can make it increasingly challenging to keep the children's best interests intact. Establishing custody agreements is a common component of separation, but navigating the disputes, opinions, and values of both parties to reach the best possible outcome is where a family lawyer can be most valuable.
A skilled family lawyer can also assist with modifications to a custody agreement already in place when one or both parties desire changes. Having a lawyer to advocate for you can also be invaluable when there are unique circumstances at play, and you want to do everything you can to keep your children safe.
If you're working through parental planning and related family law, West Valley attorneys can help you navigate the process while keeping the best interests of your family at heart. When it comes to family law, West Valley attorneys have seen every type of conflict, which is why having a well-designed plan for co-parenting is of crucial importance.
A parenting plan acts as a guide for both parents and allows them to lay out their best practices and standard rules they'll agree to that offer their children a valued sense of consistency and reasonable expectations. This agreement is also an excellent way to avoid court battles and help everyone stay on the same page.
Adoption should be a very memorable and unique experience for your family, and an adoption lawyer can help you satisfy the often lengthy list of legal requirements so you can bring your new addition home safely. 
Long wait times and lengthy requirements make this process feel daunting, but having an advocate also ensures you are never alone and that the process is facilitated swiftly and with as much care as possible.
How Skyview Law Can Help You
A family lawyer in West Valley can help you understand complex legal documents, provide support during court proceedings, and give you peace of mind in difficult times. Following the law is crucial for ending a family court case in your favor, and Skyview Law ensures you know what to do and when during your court experience.
Frequently Asked Questions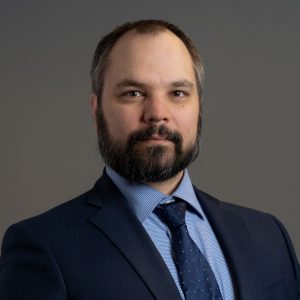 Jarrod Hays is the founder of Skyview Law. He graduated from Northwestern School of Law in 2008 and opened his practice shortly after that. Since then, Mr. Hays has served the West Valley community across a range of practice areas. He is a seasoned attorney with ample experience in family law, probate, divorce, child custody, and everything in between.
Mr. Hays is a member of the American Institute of Legal Counsel, as well as several legal groups. He was rated as one of the 10 best attorneys under 40 for client satisfaction in Washington state.

Speak To a Family Lawyer in West Valley