Family Law Attorneys Toppenish, WA
Navigating court and legal matters that arise from issues like marriage dissolution, child custody, or adoption can be tricky. Most times, emotions are flying around, and dealing with the legal hurdles makes things more complicated. Luckily, Skyview Law has dedicated attorneys focused on family law in Toppenish to help you.
Call now to start your FREE case review:

Why You Need
a Family Lawyer in Toppenish
Toppenish, WA is one of the cities in Yakima County, Washington, located within the Yakama Indian reservation founded in 1855. Toppenish City has more than 75 murals, so it calls itself the Town of Murals. The city hosts annual art events and horse-drawn tours.
The small population of Toppenish doesn't make it immune to occasions that warrant a legal team's services. Some of the situations that warrant a family lawyer's services may include children seeking emancipation, child support issues, juvenile issues, adoption, parental planning, and divorce.
Issues related to adoption and divorce require that you hire a professional and experienced divorce attorney, like one from Skyview Law.
Adopting children is common, especially among couples who have difficulties having children biologically. While adoption opens up a new chapter in parents' and kids' lives, the paperwork and legal actions that come with it can make it extremely stressful.
Some parents have gotten discouraged because of the legal hoops and have doubted if they would ever have the chance to adopt.
Your best bet is to get an adoption lawyer to help with the necessary paperwork and handle other legal aspects of the adoption process. The lawyer will help you cross the t's and dot the i's wherever necessary so that you can focus on enjoying life with your new family.
Separations or divorces come with many challenges, especially when the couple already has children. Both parties have a different view of who would better protect the children's interests, which may cause a lot of conflicts. A detailed parental plan must be put in place by both parents to avoid such conflicts.
A parenting plan is an agreement negotiated by both parents on the children's care and upbringing. It includes the parents' arrangements on how they will share the responsibility of caring for the children between themselves, as well as the costs of care.
If you intend to stay on good terms with your ex-partner and avoid court battles, you'll need to get a professional attorney skilled in family law in Toppenish to assist with your parental planning.
Anyone who's ever gone through a divorce will agree that the period is a sad and challenging one for everyone involved. Complications arise on issues like sharing property, child custody, finances, and a lot more.
To make the transition easier, you might need a third-party, and the best person to get involved is a family law attorney in Toppenish, WA. A lawyer can help you reach an agreement on all the issues that come with divorce, keep costs down and help you manage some of the pains that arise from the divorce.
Both partners need to get a lawyer to negotiate the divorce terms on their behalf.
In case of a divorce, the court typically makes decisions regarding who cares for the children and where they will live, hence needing a child custody agreement.
Child custody is a legal arrangement that states which of the divorcing parents a child or children will live with, how they will handle visitations, and which parents will provide financial support.
The court decrees the children's custodian after considering all their pressing needs. However, in most states, if any proof surfaces about a change in circumstances regarding the custodial parent, the court may overturn the agreement of the earlier award.
The process of getting child custody is overwhelming, and since the decision lies with the court, you should get yourself a good lawyer, like one from Skyview Law, to defend your cause.
How Skyview Law Can Help You
A family lawyer in Toppenish can help you understand complex legal documents, provide support during court proceedings, and give you peace of mind in difficult times. Following the law is crucial for ending a family court case in your favor, and Skyview Law ensures you know what to do and when during your court experience.
Frequently Asked Questions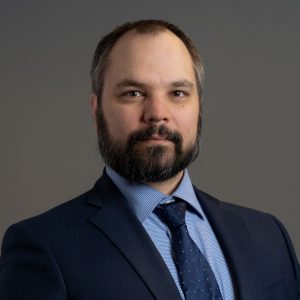 Jarrod Hays is the founder of Skyview Law. He graduated from Northwestern School of Law in 2008 and opened his practice shortly after that. Since then, Mr. Hays has served the Toppenish community across a range of practice areas. He is a seasoned attorney with ample experience in family law, probate, divorce, child custody, and everything in between.
Mr. Hays is a member of the American Institute of Legal Counsel, as well as several legal groups. He was rated as one of the 10 best attorneys under 40 for client satisfaction in Washington state.

Speak to a family lawyer in Toppenish