Family Law Attorneys Tieton, WA
Are you seeking legal help in Tieton, WA? Skyview Law is a highly reputable firm specializing in parental planning, adoption, child custody, divorce, and more. We are committed to providing families with high-quality services that help them cope in stressful times.
Call now to start your FREE case review:

Why You Need
a Family Lawyer in Tieton
The town of Tieton, Washington is an incorporated community located in Yakima County, Washington. Unbeknownst to most, the village gets its name from the Tieton River, meaning "roaring water."
Once a prosperous fruit-bearing haven in a wine county, Tieton has suffered an economic downturn in recent decades. Although dedicated city projects have formed to help restore the community, it doesn't necessarily mean residents have stopped dealing with everyday personal matters of their own.
One of the most common matters is family distress, which often can lead to divorces, child-related disputes, and lawsuits. In this case, a family lawyer then becomes one of the most reasonable solutions.
Fortunately for you and your loved ones, Skyview's experienced family law attorney in Tieton, WA is here to shake your hand. Even some of our lawyers have families themselves. So, while we do work with you to fight the law, we also do it with compassion and ethics.
Whether it is the arrival of your newborn or an adopted child, these specific memories are unique to every parent. However, the adoption process is significantly more challenging than most think because it involves many intricate legal details, making some easily overlooked and seemingly overbearing as a whole. Therefore, you might eventually look for help beyond your close groups of family and friends as well as adoption counselors. Our
family law in Tieton
offers support with
adoption
, and we can work with you through all the fine legal prints to ensure the adoption process runs smoothly. As a result, you'll likely have more time to prepare for the arrival of your new family member.
No matter how perfect any family may seem, there can still be issues behind closed doors. It is particularly challenging when a child is involved. That is when parental planning can help since it acts as a practical map showing how each parent will care for their child separately. Ultimately, it can reduce the risks of court battles. More importantly, parental planning can tie loose ends and establish a healthier relationship with your ex-partner. To help you get started or ask any questions about
parental planning
, our Skyview family law in Tieton has years of experience mediating family relationships and preparing effective parental plans.
Divorce cases are usually a strenuous process, and people usually didn't intend for it at the start. We get it. Divorces can further impact your mental and emotional health. Worst comes to shove; you can lose your rights and valuable assets. With the expertise of a forward-thinking, big-time family lawyer in Tieton, you and your loved ones will be guided with all the right modern approaches to avoid any legal surprises.
When it comes to sharing your child's ownership, it's stressful enough to fight with your spouse. However, the thought of possibly losing the chance to see your child again is even more disheartening.
Even more so, your marriage separation may likely require you to form a custody agreement. The process itself can be daunting, especially when you may not know all the legal in-and-outs. However, a family law Tieton attorney can sit down with you and guide you on every page and turn.
Not to mention, if you have an existing agreement with another third-party, a family lawyer can step in, deal with the other guys, and make changes to the contract. Best of all, you'll have more time to spend with your child.
How Skyview Law Can Help You
A family lawyer in Tieton can help you understand complex legal documents, provide support during court proceedings, and give you peace of mind in difficult times. Following the law is crucial for ending a family court case in your favor, and Skyview Law ensures you know what to do and when during your court experience.
Frequently Asked Questions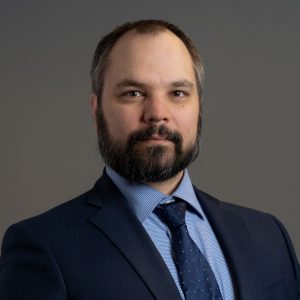 Jarrod Hays is the founder of Skyview Law. He graduated from Northwestern School of Law in 2008 and opened his practice shortly after that. Since then, Mr. Hays has served the Tieton community across a range of practice areas. He is a seasoned attorney with ample experience in family law, probate, divorce, child custody, and everything in between.
Mr. Hays is a member of the American Institute of Legal Counsel, as well as several legal groups. He was rated as one of the 10 best attorneys under 40 for client satisfaction in Washington state.

Speak to a family lawyer in Tieton