Adoption Lawyer Kennewick, WA
Skyview Law in Kennewick, Washington, provides a variety of child custody and adoption services. Our experienced attorneys can help legally establish parentage, in addition to assisting clients with the many types of adoption, including international adoption.
Call now to start your FREE case review:

Experienced & Trusted Adoption Lawyer in Kennewick
The adoption process is an emotional one, and our experienced and trustworthy Kennewick family lawyers understand this. Our intimate understanding of both state and federal adoption law allows us to help make the entire process streamlined and concise. We're determined to help ease your worries and ensure that every child has the opportunity to live a happy, secure life. 
We work with both private and public adoption agencies. Unlike public adoption agencies, most private agencies hold legal custody of the children in their care. Private adoption agencies are also likely to have an attorney. We help families come together by working closely with these agencies and their attorneys to finalize adoption cases.
Non-agency, private or independent adoption is also a service we provide. In these cases, the adoptive parents and the birth parents often communicate without the assistance of an agency. A knowledgeable attorney helps both parties arrive at an agreement and can help offer valuable consultation throughout the process. 
In addition to these services, we also offer international adoption services. We can assist you in the necessary Home Study process as well as participate in filing paperwork, communicating with agencies, and ensuring that all prerequisites are met before finalizing the case. Our experience can help save you precious time and energy, as well as keep the adoption process as straightforward as possible.
One of the most common issues during separations is keeping the children's best interests at the forefront. Parental planning tends to create conflict, which is why crafting a well thought out
parenting plan
is vital. A parenting plan is a guide agreed upon by both parents that lays out all the practicalities of parenting as separate units. It is essentially a roadmap that lets everyone know what is expected of them. It can help you stay on good terms with your ex-spouse and avoid court battles, and a lawyer is an excellent aide in helping you craft an effective parental plan.
Separations become complicated when children are involved, and one of the most challenging parts of divorce is establishing a custody agreement. Given the possibility for disputes, a family lawyer is the best way to ensure that both parties are heard throughout the custody process and that the best possible outcome for everyone involved is reached. Additionally, a lawyer can help you with modifications to an existing agreement, so you may want to consult with one if you are unhappy with your current agreement. They can also help you sort out issues of third-party custody.
The day a child arrives in your life is a day you will never forget, especially for parents of adopted children who often face tremendously long wait times to welcome their new addition. Those who adopt must satisfy a long list of legal requirements that vary from state to state, making undergoing the process feel very daunting. Hiring a family lawyer is one way to ensure that you don't feel alone. An attorney will help you facilitate the adoption process and ensure that the newest member of your family can join you as soon as possible.
How Skyview Law Can Help You
A family lawyer in Kennewick can help you understand complex legal documents, provide support during court proceedings, and give you peace of mind in difficult times. Following the law is crucial for ending a family court case in your favor, and Skyview Law ensures you know what to do and when during your court experience.
Frequently Asked Questions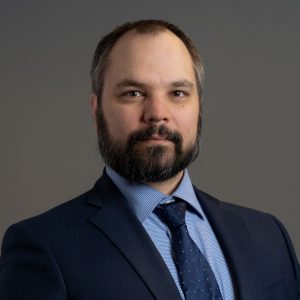 Skyview Law employs some of the most competent lawyers in Kennewick. Our team can assist you in matters of family law, probate law, and everything in between. We offer our clients the highest-quality legal services possible. The awards and esteem we've garnered over the last decade exemplify the hard work we put into every case.
We're here to help. If you require a competent and sincere family lawyer who cares, please take advantage of our free case review option. We can begin working on your case as soon as you contact us!

Why work with Skyview law?

Speak to an adoption lawyer now