Family Law in Franklin County
Navigating a divorce or custody settlement is challenging and frustrating both financially and emotionally. The proceedings might have you feeling overwhelmed, alone, and hopeless, which doesn't help you handle things to your benefit. You don't need to struggle finding an excellent family lawyer in Franklin County—having a trusted attorney from Skyview Law by your side will reduce the stress of the situation, and we are happy to guide you through the complicated difficulties of the experience.
Call now to start your FREE case review:

Why You Need a Family Lawyer
Franklin County
Divorce is an exasperating time for everyone involved. It can be difficult communicating with your former spouse or arranging custody time. There are also the physical and financial hurdles that must be cleared throughout the situation. When divorces are contentious, court cases can stretch on and on. Our attorneys will assist you by offering the important legal advice you need to handle your situation wherever you are in Franklin County. If you live in West Pasco or Pasco, reach out to us today.
It's important to keep the health and interests of your children at the forefront of any separation, but sometimes divorces can be fraught with high emotions and contested negotiations. To mitigate the conflict and do what's best for your children, you need to craft a parenting plan. A parenting plan is a guide that will help both parents navigate their roles and responsibilities as individuals regardless of what's happening in the divorce, because they must follow the legally-binding agreements. The parenting plan is the best way to ensure that your children are taken care of during the proceedings. Your family lawyer will help you craft a plan that's best for you, your former spouse, and your children.
Divorce and separation is complicated whenever children are involved. Solidifying your custody agreement can be frustrating and difficult, especially if the divorce is disputed or contentious. Your family lawyer will make sure that both parties are heard, but most importantly ensure that you get the best possible outcome during your custody case. Your trusted attorney can also help you modify existing custody agreements, including third-party custodies. If you need to seek or alter a custody agreement, reach out to us today.
Adopting a child is cause for celebration, especially for families that have endured an incredible wait for the addition of their newest family member. While it's a joyous moment, adoption is complicated and anyone who adopts must satisfy a huge task list of state-specific legalities. The entire adoption process can be frustrating and expensive—the best way through the process is to hire a trusted adoption attorney that can keep you on track and help you every step of the way.
Divorce is complicated, even when both sides are amicable throughout the process. Divorce is especially complicated when your former spouse is resistant, and it can make the situation frustrating and lonely. Your Franklin County family lawyer will keep the divorce on track, and see that you get your fair share while your rights are protected.
How Skyview Law Can Help You
Skyview Law handles family law in West Pasco and offers expertise relevant to your family's situation. Skyview Law helps clients prepare and understand paperwork, provides support in the courtroom, and navigate challenging legal scenarios. Having competent legal aid can also increase the chance of positive outcomes in your case.
Frequently Asked Questions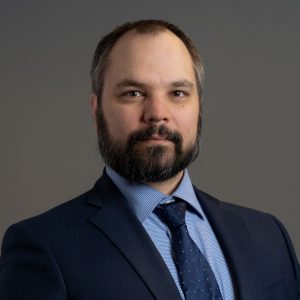 Jarrod Hays is the founder of Skyview Law. He graduated from Northwestern School of Law in 2008 and opened his practice shortly after that. Since then, Mr. Hays has served the Franklin County community across a range of practice areas. He is a seasoned attorney with ample experience in family law, probate, divorce, child custody, and everything in between.
Mr. Hays is a member of the American Institute of Legal Counsel, as well as several legal groups. He was rated as one of the 10 best attorneys under 40 for client satisfaction in Washington state.