Family Law Attorneys Grandview, WA
Going through a divorce or custody battle are among the most challenging situations people face during their lifetimes. Navigating the legal system requires expertise, and Family Law Grandview, WA, has years of experience representing clients in family law proceedings. Our law practice will tirelessly advocate on your behalf, ensuring you the best possible outcome.
Call now to start your FREE case review:

Why You Need
a Family Lawyer in Grandview
Located in Yakima County and incorporated in 1909, Grandview is a small agricultural city in south-central Washington with a population of approximately 11,116. Agriculture dominates life in Grandview thanks to the area's good soil and abundant sunshine. 
Irrigation from the Yakima river supports Greenview's agriculture. Food processing plants are a significant part of the city's economy, with JM Smuckers, FruitSmart, Welch's, and Shonan calling the city home. The city has a small-town feel without the hustle and bustle of the big city.  
Although Grandview residents enjoy a relatively peaceful existence in this agricultural community, they aren't immune from legal problems. If you're facing legal issues in Grandview, it's essential you have an experienced lawyer in your corner to guide you through whatever legal hurdles you may face.
Divorce, custody cases, and other family legal issues are taxing. The decisions you make today could have a significant impact on the rest of your life. Contracting a skilled family law attorney in Grandview, WA, will ensure your interests are protected as you go through this life-changing process.
We know the breakdown of a marriage is painful and overwhelming. If you're contemplating divorce or have been served with court papers, the advice and guidance of an experienced lawyer is a must. Keep in mind that the lawyer you hire to represent you during your divorce can significantly impact your case's outcome. 
Each divorce is unique, and a family lawyer in Grandview will take a personalized approach when representing you. Family Law Grandview, WA, will take the time to learn the facts of your case and help you formulate a legal strategy while ensuring your rights are protected.
Whether you're a single parent or going through a divorce, child custody battles are emotionally challenging and overwhelming. An experienced lawyer is the best way to ensure your interests are taken into account when confronting the complexities of a child custody case. Family Law Grandview, WA, will advise you as you pursue a custody arrangement. 
A knowledgeable lawyer can assist you with resolving legal and physical custody issues involving your children. If you're dissatisfied with your current custody agreement, a lawyer can help you modify it. A child custody lawyer will make sure you know your rights and options as you go through child custody proceedings.
Parents are required to keep their children's best interests in mind when going through a divorce or separation. A parenting plan includes the agreement between you and your partner about who will have custody of your child, how much time your child will spend with each parent, and how you and your partner will resolve major differences. 
Family Grandview, WA, can help you draft a parenting plan that allows you to remain on good terms with your ex-partner and avoid costly legal battles.
If you are thinking about adopting a child or have already taken the first steps down the road of adoption, a skilled adoption lawyer can guide you through your state's legal requirements. Adopting a child is a time-consuming and emotional process. 
A lawyer will ensure you understand your rights and legal obligations as an adoptive parent.  Moreover, they'll keep the process on track and ensure you get settled with your new bundle of joy.
How Skyview Law Can Help You
A family lawyer in Grandview can help you understand complex legal documents, provide support during court proceedings, and give you peace of mind in difficult times. Following the law is crucial for ending a family court case in your favor, and Skyview Law ensures you know what to do and when during your court experience.
Frequently Asked Questions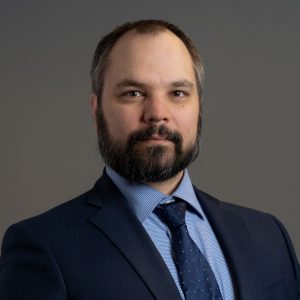 Jarrod Hays is the founder of Skyview Law. He graduated from Northwestern School of Law in 2008 and opened his practice shortly after that. Since then, Mr. Hays has served the Grandview community across a range of practice areas. He is a seasoned attorney with ample experience in family law, probate, divorce, child custody, and everything in between.
Mr. Hays is a member of the American Institute of Legal Counsel, as well as several legal groups. He was rated as one of the 10 best attorneys under 40 for client satisfaction in Washington state.

Speak to a family lawyer in Grandview