Family Law Attorneys Union Gap, WA
Skyview Law is here for you and your family in times of stress and need, offering family law services in Union Gap, Washington. Our priority is resolving your case through a process that works for everyone involved. We focus on issues involving divorce, child custody, parental planning, adoption, and more.
Call now to start your FREE case review:

Why You Need
a Family Lawyer in Union Gap
Union Gap, WA is a beautiful place to live, with a charming small-town feel. We have plenty of sun, good soil, and irrigation from the Yakima River that supports our many orchards, producing pears, apples, peaches, and various other fruits. 
What's more, Union Gap has become the retail hub of the entire Yakima Valley, thanks to the Valley Mall and other thriving businesses in the area. It's the mix of suburban and rural that make it such a nice place to live.
Nevertheless, even families in Union Gap can experience legal problems. Family problems like custody battles and divorce can be hard on everyone. When you need legal advice, don't hesitate to reach out to Skyview Law. 
Our experienced and professional family law attorneys in Union Gap, WA are ready to advocate for you. Skyview Law can help you to navigate family issues in the best way possible. Whether filing for divorce, modifying a custody agreement or dealing with other family issues, Skyview Law has your best interests at heart.
Divorce is challenging, especially if there are disagreements about custody, finances, and property. Our divorce attorneys at Skyview are here to protect your rights and ensure the process moves forward as smoothly as possible. A long and drawn-out divorce is less than ideal for both parties. 
However, our lawyers are prepared to make sure you get everything to which you're entitled. We can help you resolve issues quickly, keep costs down, and help you move forward with your life. Our goal is to avoid potentially expensive pitfalls in the process and champion your cause so you won't feel bullied by your ex.
When children are involved, divorce can be complicated and challenging. It's crucial to have a family lawyer by your side to establish and negotiate a custody agreement. Our lawyers at Skyview Law will ensure your voice is heard and that an agreement is reached that works best for everyone. Establishing a custody agreement can be one of the hardest parts of separation.
Hiring an attorney at Skyview Law is one of the best ways to resolve disputes and move the process forward. We can help you sort out any issues you may have, modify existing agreements, and reach the best possible outcome.
Parents are often too distracted by the stress of divorce that they're not thinking clearly about their children. Creating a parenting plan as part of your separation ensures your children's needs are met and puts their best interests at the forefront. 
A parenting plan lays out how to meet your children's needs. It offers a clear picture of the responsibilities of both parents and what is expected on both sides. A well-drawn parenting plan can help you avoid nasty court battles and stay on good terms with your ex.
Adopting a child can be one of the most rewarding experiences of your life. However, you have to meet a long list of legal requirements before the process is complete. What's more, each state has its mandates on top of federal requirements, making the entire process a bit overwhelming.
The good news is that Skyview Law has attorneys to help facilitate the adoption process. Hiring a lawyer to stand by your side will ensure the best possible outcome.
How Skyview Law Can Help You
A family lawyer in Union Gap can help you understand complex legal documents, provide support during court proceedings, and give you peace of mind in difficult times. Following the law is crucial for ending a family court case in your favor, and Skyview Law ensures you know what to do and when during your court experience.
Frequently Asked Questions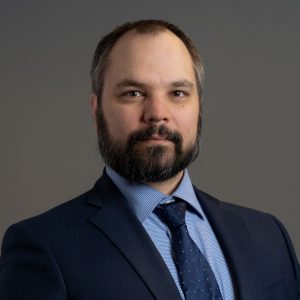 Jarrod Hays is the founder of Skyview Law. He graduated from Northwestern School of Law in 2008 and opened his practice shortly after that. Since then, Mr. Hays has served the Union Gap community across a range of practice areas. He is a seasoned attorney with ample experience in family law, probate, divorce, child custody, and everything in between.
Mr. Hays is a member of the American Institute of Legal Counsel, as well as several legal groups. He was rated as one of the 10 best attorneys under 40 for client satisfaction in Washington state.

Speak To a Family Lawyer in Union Gap