Family law matters affect the things you care about the most. At Skyview Law, we put your wellbeing first and use our expertise to resolve family law issues in a timely and satisfactory manner. Our Sunnyside, WA attorneys specialize in family law to help you with things like adoption, divorce, child custody, and more.
Call now to start your FREE case review:

Why You Need
a Family Lawyer in Sunnyside
Sunnyside is a small community in Yakima County, WA. Farmers play an important part in the area with local cultures like blackberries or the yearly Lighted Farm Implement Parade, a unique event that mixes farm equipment, neon lights, and the fun of a traditional parade.
The latest census data shows that Sunnyside, WA has a population of a little over 16,000 residents. With over 38% of the local population being under the age of 18, Sunnyside is a young community. And with an average of 3.57 people per household, many residents live in households with children and relatives.
 You might need help with family law Sunnyside to preserve your household or establish new living arrangements that benefit everyone. Dealing with family issues can be difficult because of the emotions involved, which is why it's best to get started with your Washington attorney search now to find the right professional to help you. Here are some of the things Skyview Family Law can help with.
Divorce is a major life change. Married couples often want to separate to start a new life away from each other, which means finding new ways to parent.
You can avoid conflicts and improve communication by establishing parental planning. This plan is a document that outlines what parents expect of each other. It's a great tool for keeping communication lines open, and it helps ensure that both parents do what is best for the children. Our family law Sunnyside experts can help you put together a plan that works for you.
Adopting a child is one of the most rewarding things a parent can experience. However, the adoption process is often long and complex. You need an adoption lawyer by your side to navigate this process.
Our adoption law specialists will help you meet requirements for adoption in a wide number of states or countries. They will assist will filling out the necessary paperwork and provide advice through every step of this process.
Working with an adoption lawyer can make this process less stressful. It can also significantly improve your chances of adopting a child!
If you and your partner decide to go your separate ways, you should know that there will be a few legal and financial matters to settle. Working with a family attorney can make this process easier. An attorney can help you negotiate with the other party and improve communication during the separation process.
You will get help with addressing issues like child custody, parenting agreements, and asset division. Working with a family law attorney will make this process less stressful and ensure that you get the rights and assets that are rightfully yours.
Agreeing on what is best for your children isn't always easy after a separation. A family law Sunnyside attorney can defend your rights as a parent and help you resolve conflicts with your former spouse. We understand that each family is unique and requires a customized child custody agreement. We can create a new agreement from scratch or make modifications to an existing agreement if you find that it no longer meets the needs of your children.
Our goal is to find the best solution for your children and to allow you and your former spouse to be the best parents you can be. Conflicts can get in the way, but we have the experience and expertise for finding solutions.
How Skyview Law Can Help You
A family lawyer in Sunnyside can help you understand complex legal documents, provide support during court proceedings, and give you peace of mind in difficult times. Following the law is crucial for ending a family court case in your favor, and Skyview Law ensures you know what to do and when during your court experience.
Frequently Asked Questions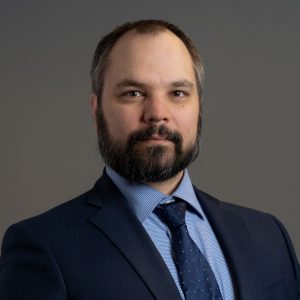 Jarrod Hays is the founder of Skyview Law. He graduated from Northwestern School of Law in 2008 and opened his practice shortly after that. Since then, Mr. Hays has served the Sunnyside community across a range of practice areas. He is a seasoned attorney with ample experience in family law, probate, divorce, child custody, and everything in between.
Mr. Hays is a member of the American Institute of Legal Counsel, as well as several legal groups. He was rated as one of the 10 best attorneys under 40 for client satisfaction in Washington state.

Speak to a family lawyer in Sunnyside