Family Law Attorneys Selah, WA
Family law isn't always easy to navigate, especially when dealing with emotionally charged court proceedings. If you're looking for a top-quality family law attorney in Selah, WA, Skyview Law is here to help. Our experienced professionals can help you to deal with everything from child custody cases to marriage dissolution proceedings.
Call now to start your FREE case review:

Why You Need
a Family Lawyer in Selah
Located in Yakima Valley of central Washington, Selah is known for its agricultural heritage. You can find sprawling farms and vineyards located around the area, though Selah is perhaps most famous for its apple orchards. Locals enjoy getting out and enjoying the vast natural beauty around Selah, from the rocky hiking trails cutting through the surrounding mountains to the rich wildlife preserves around Naches. The town offers a quaint, idyllic lifestyle that attracts families from all over. 
Each year, locals across Selah find themselves seeking an attorney to help with legal problems, the most common being family issues. If you're looking for a family law attorney, Selah WA residents can turn to Skyview Law professionals for help with divorce filings, custody battles, adoption applications, and much more. Hiring one of our experienced lawyers can take some of the stress out of what is often a very tense time for families.
Getting through a divorce is never easy for any of the parties involved. There can be disputes about property division, co-parenting, finances, and more. Hiring an experienced divorce attorney can help the process run smoothly and ensure that your divorce reaches a speedy and amicable resolution. You can protect your finances, your property, and your legal rights while keeping costs down.
If you and your partner are dissolving your marriage, you should find a legal representative as soon as possible. Our family law team can help you make sure that you get everything you are entitled to in your divorce settlement.
In many divorce cases, children complicate matters during legal proceedings. Establishing custody is never easy, and it can lead to some heated disputes between legal guardians. The best way to ensure that everything goes smoothly is by hiring a family law Selah representative.
A professional attorney can help separating couples to reach a compromise that works for everyone with the least amount of stress possible for both parents and children. Our Selah lawyers can help you to come up with a new custody agreement, modify an existing one, or mediate third-party custody concerns.
While divorce can be hard on a couple, it's important to remember that it's an even more difficult time for children. Parents need to remember that the interests of their children come first, especially in contentious divorce cases.
A Washington Bar certified family attorney can help divorcing parents develop a solid parenting plan that lays out how they will co-parent after they separate. This parental planning agreement lays out each partner's rights and responsibilities when it comes to their children. Our family law attorneys can draw up a parenting plan that can help you and your ex-spouse to avoid conflict down the road.
Adopting a child is one of the most significant events in many parents' lives, both new and experienced. While the experience may be an unforgettable one, however, it can also place a strain on families.
Adoption often includes long wait times, hefty fees, and piles of paperwork. Hiring an adoption lawyer can make the process a little bit less daunting for families looking for a new addition to their household. With a family law attorney, Selah WA families can navigate the adoption process more quickly to welcome their newest member more quickly.
How Skyview Law Can Help You
A family lawyer in Selah can help you understand complex legal documents, provide support during court proceedings, and give you peace of mind in difficult times. Following the law is crucial for ending a family court case in your favor, and Skyview Law ensures you know what to do and when during your court experience.
Frequently Asked Questions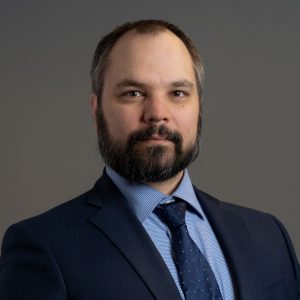 Jarrod Hays is the founder of Skyview Law. He graduated from Northwestern School of Law in 2008 and opened his practice shortly after that. Since then, Mr. Hays has served the Selah community across a range of practice areas. He is a seasoned attorney with ample experience in family law, probate, divorce, child custody, and everything in between.
Mr. Hays is a member of the American Institute of Legal Counsel, as well as several legal groups. He was rated as one of the 10 best attorneys under 40 for client satisfaction in Washington state.

Speak To a Family Lawyer in Selah