Badger Mountain Family Lawyer
Skyview Law is a highly rated firm offering divorce and family law services in Badger, Washington. We are dedicated to providing our clients with top-quality service as they deal with stressful family transitions.
Call now to start your FREE case review:

Experienced & Professional Family Lawyer
The town of Badger, WA, is an unincorporated community located in Benton County, Washington. Residents may know that the unexpected reason the city received its name was that water was discovered flowing from a badger hole.
Those who take up residence in Badger do so to be in close contact with nature and because it is a peaceful place to live. The Columbia River offers a plethora of outdoor activities, and nearby Richland provides plenty of opportunities to enjoy the handful of wineries located there.
Though life in a rural community like Badger is inherently tranquil, living here doesn't mean residents are immune to dealing with the occasion legal problem, with family issues being among the most common motives for seeking legal advice. When these kinds of troubles creep up on you, having a legal advocate by your side is the best way to handle them.
Family problems, from divorce to custody battles to child support issues and more, can take a toll on your physical and mental health. Hiring the services of an experienced and professional family lawyer at Skyview Law is the perfect way to move through this transition with ease.

How we help families in Badger
No one ever plans to be in situations that require legal assistance, but that doesn't prevent them from occurring. Divorce is a common motivation for clients to seek our services, but it's not the only reason that you may require the services of a family lawyer Badger WA.
One of the most common issues during separations is keeping the children's best interests at the forefront. Parental planning tends to create conflict, which is why crafting a well thought out parenting plan is vital.
A parenting plan is a guide agreed upon by both parents that lays out all the practicalities of parenting as separate units. It is essentially a roadmap that lets everyone know what is expected of them. It can help you stay on good terms with your ex-spouse and avoid court battles, and a lawyer is an excellent aide in helping you craft an effective parental plan.
Adopting a child is a special time in a parent's life, but the mounds of paperwork and neverending legal hoops adoptive parents must jump through also make it a stressful time. You may feel like you'll never see the light at the end of the tunnel and be able to have your child at home with you. Thankfully, a lawyer can help ease some of the stress and even speed up some of the proceedings. Hiring an adoption lawyer is an excellent way to make sure all the i's are dotted, and the t's are crossed so you can begin your new life as a family.
Financial pressures add another layer to the already complicated issue of divorce, and unfortunately, many ex-spouses renege on their responsibility to pay spousal support. If you're facing this situation, a lawyer can be critical in getting a reluctant partner to pay you what you're owed. Attorneys are also helpful if you're facing financial hardship and need to adjust your own spousal support payments.
Going through a divorce is a sad and challenging time for everyone involved, and it becomes even more complicated when there are disagreements about property, children, and finances. A long, drawn-out divorce is far from ideal for both parties, and a Badger family lawyer can be the third party you need. A divorce attorney can help you reach a quick resolution of the issues, keep costs down, and mitigate some of the pain that comes with a litigation-based divorce. Your ex-spouse already has a lawyer; you should, too.
How Skyview Law Can Help You
Frequently Asked Questions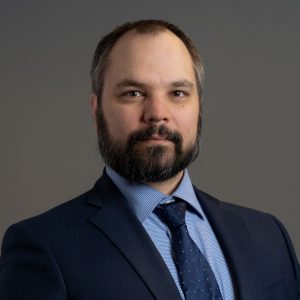 Jarrod Hays is the founder of Skyview Law. He graduated from Northwestern School of Law in 2008 and opened his practice shortly after that. Since then, Mr. Hays has served the Badger community across a range of practice areas. He is a seasoned attorney with ample experience in family law, probate, and everything in between.
Mr. Hays is a member of the American Institute of Legal Counsel, as well as several legal groups. He was rated as one of the 10 best attorneys under 40 for client satisfaction in Washington state.

Speak to a family lawyer in Badger Mountain