Family and Probate Law Firm in Washington State
Skyview Law provides unparalleled legal representation in Kennewick, Spokane, and Yakima, specializing in probate and family law.

Family and Probate
Lawyer in Washington State
Protect yourself and your loved ones while getting the justice you deserve with the help of Skyview Law, experienced attorneys who have been helping clients in Eastern Washington for over ten years. Don't fret over legal paperwork, details, and deadlines—the team at Skyview Law will handle everything for you, from settling estates to marriage dissolution to child custody.
Family Law in Kennewick, WA
If you're dealing with divorce, parental planning, or child custody in Kennewick, Skyview Law is here to help you. You need a trustworthy lawyer that can properly represent you in the local court system. We're by your side when you need to file for divorce, modify a custody agreement, or take your ex-spouse to court over missed child support payments. Instead of worrying over an upcoming court action, trust in your local family law attorney to have your back.
Family Law Attorney in Spokane, WA
Whether you are filing for adoption or legal guardianship, Skyview Law is here to support you. We've been serving the Spokane area for a decade and have successfully helped thousands of people get a better outcome from the local court system. Family law can be tricky to navigate, and even "simple" situations can become complex when it comes to filing paperwork, paying fees, and fulfilling key dates. You'll never lose track of a single legal appointment or legal requirement with a Skyview Law attorney at your side.
Navigating family law in Yakima can be tricky on your own, which is why you need the celebrated legal representation of Skyview Law. We've spent years navigating the ins and outs of the Yakima court system and can offer services from child custody modification to child support payment reinforcement. We all agree that keeping the child's interests at the forefront is what's most important in any divorce, but parental planning can still become contentious. We can help you craft a comprehensive parenting plan that's reinforced by the court system, ensuring that your child's needs are put first. Whether you're on good terms with your ex-spouse or not, an effective parenting plan can avoid costly court battles and disagreements.
Skyview Law is here to represent you. Navigating the court system can be immensely frustrating on your own, and it's far too easy to become swamped with legal fees, filing paperwork, court dates, and more. The team at Skyview offers expert legal representation that runs the gamut of family law and probate, whether you're seeking child custody or settling an inheritance as an executor. We want you to know that you don't have to go it alone—a trustworthy lawyer can help you maneuver through the complexities of the law and save you headaches down the road.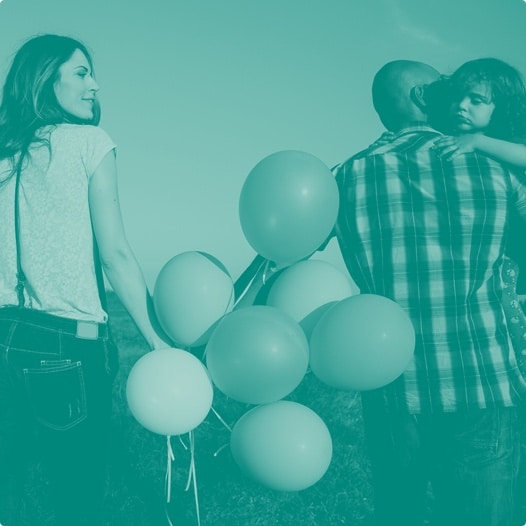 Whether you're in Kennewick, Spokane, or Yakima, you need a family law attorney that can properly represent you. We can help you file for divorce, modify a custody agreement, or prepare for an upcoming court action. No matter what issues arise with your former spouse or co-parent, Skyview Law is here with your best interest in mind.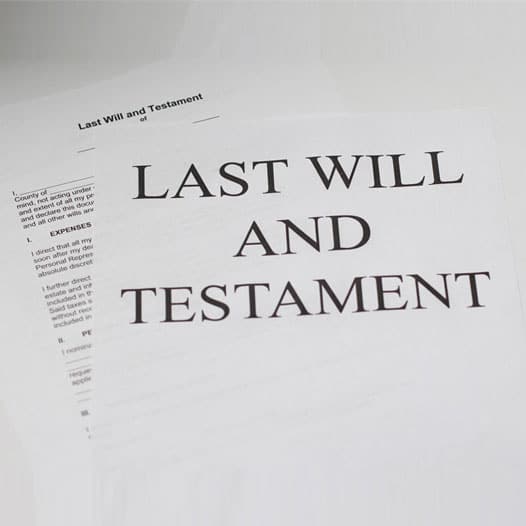 We are your number-one choice for probate lawyers in the Eastern Washington Tri-Cities area, because Skyview Law can handle the many complexities that arise when dealing with inheritance. A probate attorney can advise you on every step of the probate process and ensure nothing is forgotten or overlooked.
Inheritance lawyers understand the specific laws relating to probate in your state and county, and the skilled probate attorneys at Skyview can handle your case whether the benefactor died testate or intestate. We work with you to help sell assets, manage real estate, and distribute funds.
Your life carries enough frustration and busyness without having to worry over deadlines, details, and legal paperwork. Skyview Law handles it all for you, with better legal representation and an empathetic team of experienced attorneys. With over 10 years of providing excellent legal services to families in Kennewick, Spokane, and Yakima, we know how to navigate the court systems and provide the counsel you need. Give us a call today and we'll set you up for a free consultation.

What Our Clients Have to Say
It is very refreshing to have an attorney be honest and straightforward with what the outcome will most likely be. To know that I am not being misled and charged for services that were not needed. I would defiantly recommend using Skyview Law. I found that I appreciate Jarrod Hay's frankness. I would definitely recommend this law firm!
The Skyview Law team is handling my divorce and custody case. I was in a panic because I am relatively low income and was worried I wouldn't be able to secure counsel to keep things fair in such a complicated process, but he worked with me and got me through the first steps. I was able to retain him for the remainder of my case and he is bending over backwards to help me

Get The Legal Help You Deserve