Guardianship Attorney in Kennewick, Washington
Skyview's guardianship attorney services in Kennewick, Washington, can help ensure your loved ones are adequately cared for by protecting their interests. Whether providing advice about guardianship paperwork or representing you in court, our team can provide the legal guidance and strategies to help you and your family.
At Skyview Law Firm, we understand the uniqueness of each guardianship case and offer a personalized approach to get the best results. 
We understand the importance of protecting your loved ones, and our attorneys will take the time to get to know you, understand your objectives, and develop a plan that best suits your needs.
Call now to start your FREE case review:

How Our Guardianship Attorney Services Work
At Skyview Law Firm, we guide our clients through the guardianship process and provide advice on everything from filing paperwork to court appearances. We can help you draft the necessary documents and petitions, gather evidence, and represent you in court.
When you visit Skyview Law Firm in Kennewick, Washington, our family lawyers will evaluate your situation and provide advice regarding the best legal strategy. They will take you through understanding the situation and assessing the necessary paperwork to support your case.
Our experienced attorneys will then represent you in court, working hard to ensure you get the outcome that best suits you. They will also provide timely communication, detailed updates, and exhaustive research. After court proceedings, our attorneys will handle all necessary paperwork and follow up with the court to ensure your case is closed correctly.
Throughout the process, our lawyers will strive to provide a stress-free process so that you can focus on what matters most – your family.
What Does It Mean to Be a Guardian?
A guardian is a person legally appointed by a court to make decisions on behalf of a minor or incapacitated adult. The most common guardianship involves the care of individuals unable to make decisions due to physical or mental disability. However, the process requires an experienced guardianship attorney who can help you navigate the complexities of the court process. Upon appointment by the court, the guardian can be responsible for the following:
Making decisions about the individual's health care, education, legal affairs, and general well-being
Managing the individual's finances
Ensuring the individual is living in a safe environment
Types of Guardianships Matters We Help You With
Skyview Law Firm provides legal guidance for:
Guardianship of Minor Children: Guardianship is implemented when an adult takes responsibility for the care and welfare of a person under 18.
Guardianship of Incapacitated Adults: Guardianship occurs when an adult takes responsibility for the care and welfare of a person who is 18 or older and incapable of providing for their care.
Guardianship of a Child: Guardianship involves the legal transfer of parental rights and responsibilities from the parent to a third-party, such as a relative or foster parent.
Limited Guardianships: Guardianship allows an adult to make decisions on behalf of a minor or incapacitated adult for specific tasks and responsibilities.
Depending on the situation, Skyview Law Firm can help you find the best course of legal action for guardianship matters. We are familiar with state laws regarding guardianship and can help you achieve the best outcome for your particular case.
What Branch of Law Covers Guardianships?
Guardianships are typically governed by family law. Family law is a civil law dealing with issues related to marriage, divorce, child custody, adoption, and guardianship. The law protects the rights and interests of all parties involved in family-related matters and the children's best interests.
At Skyview Law Firm, we specialize in family law guardianship and can provide you with the legal guidance and advice you need to ensure your loved ones are taken care of.
The Benefits of Working With a Specialized Guardianship Lawyer
The benefits of acquiring a specialized guardianship lawyer include the following:
Access to expert legal advice

Understand the laws and regulations governing guardianships

Knowledgeable in matters of family law and the court system

Assist with paperwork, filing documents, and other legal processes

Represent you in court proceedings

Advise on financial matters related to guardianship
You can trust us to help you through this process and ensure the best outcome for your case.  We understand the legal complexities, regulations, and procedures involved in guardianship.  
Is Guardianship Right for Your Loved One?
Guardianship can help protect your loved ones who cannot care for themselves. However, it requires careful consideration and assessment of all available alternatives.
You also need legal advice and representation from an experienced guardianship lawyer to handle the process correctly. Also, a probate guardianship attorney can ensure your loved one's rights are respected.
By not properly evaluating the appropriateness of guardianship for your loved one, you may be putting them at risk and limiting their rights. The limitation stems from the guardian having the authority to decide on matters such as medical treatments, living accommodations, and control of finances.
Do You Need a Guardianship Attorney?
If you are considering setting up guardianship for your loved one, consulting an experienced guardianship attorney is critical. The lawyer can help you understand the legal process, assess alternatives to guardianship, draft necessary documents, and represent you in court.
Also, they can provide invaluable advice on financial matters, such as setting up a trust or creating an estate plan. However, it is essential to select the right attorney for your needs.
At Skyview Law Firm, our guardianship attorneys have years of experience in guardianship law and can provide the guidance you need. We also offer various legal services and can provide you with the advice and expertise necessary to ensure your loved one is taken care of.
Other Locations Skyview Law Serves
Skyview Law also provides guardianship services
How Skyview Law Can Help You
Skyview Law handles family law in Kennewick and offers expertise relevant to your family's situation. Skyview Law helps clients prepare and understand paperwork, provides support in the courtroom, and navigate challenging legal scenarios. Having competent legal aid can also increase the chance of positive outcomes in your case.
Frequently Asked Questions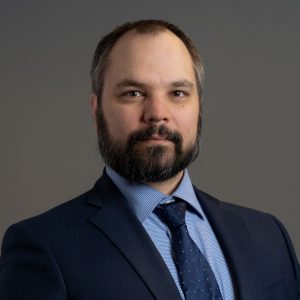 Jarrod Hays is the founder of Skyview Law. He graduated from Northwestern School of Law in 2008 and opened his practice shortly after that. Since then, Mr. Hays has served the Tri-Cities community faithfully across a range of practice areas. He is a seasoned attorney with ample experience in family law, probate, divorce, child custody, and everything in between.
Mr. Hays is a member of the American Institute of Legal Counsel, as well as several legal groups. He was rated as one of the 10 best attorneys under 40 for client satisfaction in Washington state.

Why work with Skyview law?

Meet with a guardianship attorney lawyer now