Family Law Attorneys in Zillah, WA
Getting help for family law in Zillah, WA can help you keep your sanity while acquiring an understanding of the situation's legalities. Attorneys will ensure that your rights are protected while working on getting what is entitled to you.
Skyview Law attorneys provide you with professionalism, protection, and a clear head for various situations. We will walk you through decisions dealing with alimony, assets, and child support, and help make the proceedings go smoothly.
Call now to start your FREE case review:

Why You Need
a Family Lawyer in Zillah
Zillah, WA is a small farming town best known for its wineries. It was founded in 1892 and was incorporated in 1911. There were 647 residents according to Zillah's first census in 1920, but the population began to grow in the 1970s. Still, the first stoplight was not installed until 2009.
Being in a small-knit community has its benefits, but news travels fast. Having the proper help will reduce stress during these stressful times. An experienced and professional lawyer from Skyview can assist you with any troubles you are facing.
Adopting a child is such a beautiful moment, but the process itself requires a lot of work. Long wait times due to lengthy state requirements can make it seem never-ending.
A family lawyer has experience with adoption procedures and can escalate the process. They will be able to help answer any legal questions you may come across in the adoption paperwork.
An adoption lawyer can help find an adoption agency, file any paperwork, and represent you in court.
Divorces are never easy, especially on the child. Help transition into this new period by creating a parenting plan that lays out each parent's expectations. A parenting plan is essentially a child custody plan negotiated by the parents without going to court.
Parental planning can create a relationship between you and your partner while having a written document for you both to follow. The plan can be as basic or thorough as needed and helps plan for expected and unexpected circumstances.
A lawyer can help you develop an efficient parenting plan that works best for you and your family. The addition of a lawyer can also help ease tension while saving financial and emotional costs.
A team dedicated to family law in the city of Zillah can take a difficult situation and make it easier to navigate. Whether you both get along or not, a third party is sometimes needed to keep things from stalling.
An attorney will also protect your rights, help you handle the issue quickly, and may even help you keep costs down. Since you cannot have the same lawyer represent both you and your spouse, it is vital you find one who can look out for your best interests and not be neutral. Skyview has dedicated professionals who will fight to get you what you are entitled to.
When children are involved, things can get rigid, especially during a divorce. Since the chances of altercations are so high during these stressful times, hiring a family lawyer can be one of the best ways to reach a custody agreement. A family attorney in Zillah, WA can guide you through the process and will prevent you from making rash decisions.
A lawyer will also negotiate and provide solid counter-arguments in court and know how to deal with difficult situations. A lawyer is also beneficial for more complicated situations such as third-party custody and ensures that your rights are protected. They can also help make changes to an existing agreement and inform you of any laws change.
How Skyview Law Can Help You
A family lawyer in Zillah can help you understand complex legal documents, provide support during court proceedings, and give you peace of mind in difficult times. Following the law is crucial for ending a family court case in your favor, and Skyview Law ensures you know what to do and when during your court experience.
Frequently Asked Questions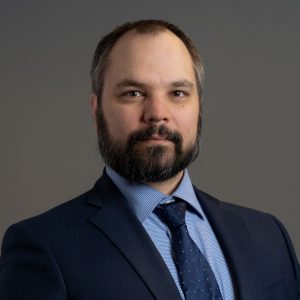 Jarrod Hays is the founder of Skyview Law. He graduated from Northwestern School of Law in 2008 and opened his practice shortly after that. Since then, Mr. Hays has served the Zillah community across a range of practice areas. He is a seasoned attorney with ample experience in family law, probate, divorce, child custody, and everything in between.
Mr. Hays is a member of the American Institute of Legal Counsel, as well as several legal groups. He was rated as one of the 10 best attorneys under 40 for client satisfaction in Washington state.

Speak to a family lawyer in Zillah