Family Law Attorneys Yakima, WA
If you're in the Yakima, WA area and need help with divorce and other family law services, consider calling Skyview Law. Navigating through legal family issues can worsen, mainly as you deal with the emotions and stress that arise from family transitions. No matter your legal trouble, consulting family law attorneys Yakima, WA, can help.
Call now to start your FREE case review:

Why You Need
a Family Lawyer in Yakima
Yakima is a beautiful city in Washington known for its agriculture and proximity to Mount Rainier. This city produces 77% of the nation's hops, and it is home to a reservation for the native Yakima people. You can enjoy the area's cultural and natural history, musical events, stage performances, art exhibitions, and more in Yakima.
Despite being an idyllic place to live, Yakima residents are not free from legal troubles that may require a family lawyer. Whether you've stopped getting along with your spouse or want to adopt a child, it will help to have a legal consultant to help. Instead of struggling to figure everything out on your own, you can hire a family lawyer from a place like Skyview Law to help with your legal troubles like divorce, child custody, and alimony.
During a separation, many families struggle to put their children's best interests first. Parents may argue over child custody, so the pair must create and agree upon a parenting plan. Hiring a parental planning lawyer can help take the conflict out of the situation and ensure their children have a thought-out future.
Everyone will know the requirements in caring for their children, leading to fewer problems down the road. The perfect parenting plan can help the divorced pair remain cordial and keep them from court battles. Hiring a Washington State Bar ceritifed family lawyer can save you time and stress in the long run.
When a couple is divorcing, one of the biggest challenges is establishing a child custody agreement if they have kids. Since they often lead to disputes, hiring a family lawyer can help both parents express their concerns and decide the ideal situation for their children. Child custody is not a one-size-fits-all situation, so consulting a professional can result in the best outcome for your family.
If parents have a pre-existing custody agreement that they want to rearrange, they can consult a lawyer to modify the plan. These lawyers also know how to grant third-party custody if the parents deem a legal guardian necessary for their children.
If you have decided that adoption is the right choice for your family, you will face a long list of legal troubles varying based on your state before you can see your child. By hiring an
adoption lawyer
, you can get help along the way to not miss a step and adopt a child sooner. Lawyers can facilitate the adoption process by ensuring you meet all the requirements and speed up some proceedings.
At Skyview Family Law Yakima, you can rest assured that our lawyers will help you adopt your child as quickly as possible, saving you from waiting for years in uncertainty.
Divorce can take a toll on everyone involved, and disagreements about children, property, and finances can lead to even more stress and sadness. Instead of letting the divorce drag out for years, you can get a family lawyer to resolve any issues without driving up the costs. By speeding up the divorce, you can save yourself and your family from drama and pain, ensuring that everyone gets what they deserve in the end.
Your former spouse has probably called a divorce lawyer already. Now it's your turn.
How Skyview Law Can Help You
A family lawyer in Yakima can help you understand complex legal documents, provide support during court proceedings, and give you peace of mind in difficult times. Following the law is crucial for ending a family court case in your favor, and Skyview Law ensures you know what to do and when during your court experience.
Frequently Asked Questions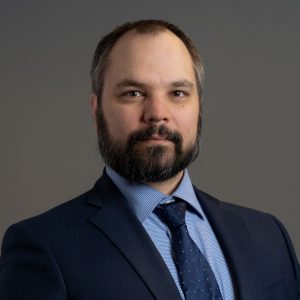 Jarrod Hays is the founder of Skyview Law. He graduated from Northwestern School of Law in 2008 and opened his practice shortly after that. Since then, Mr. Hays has served the Yakima community across a range of practice areas. He is a seasoned attorney with ample experience in family law, probate, divorce, child custody, and everything in between.
Mr. Hays is a member of the American Institute of Legal Counsel, as well as several legal groups. He was rated as one of the 10 best attorneys under 40 for client satisfaction in Washington state.

Speak To a Family Lawyer in Yakima