Family Law Attorneys in Granger, WA
When you're going through marriage dissolution and figuring out child custody, it can be stressful to stay on top of legal matters while dealing with all the emotions of the situation. Skyview Law understands that and offers experienced family law attorneys in Granger, WA to take care of the legal concerns for you during this trying time.
Call now to start your FREE case review:

Why You Need
a Family Lawyer in Granger
Granger, Washington is a small city in Yakima County in south-central Washington. At one time, the city economy relied on manufacturing tile and bricks. Later, the city became the home of the Granger Farm Workers Camp where refugees from the Dust Bowl found work through the Farm Security Administration.
Today, Granger has a diverse population and several life-size dinosaur models all around the city. Granger residents built the dinosaurs to draw in tourists, and the first one debuted in 1994.
Even though the small town has fewer than 3,500 residents, they still need help with legal issues, especially relating to family problems. When issues relating to divorce, custody, adoption, and child support arise, having an experienced legal professional on your side helps. Skyview Law provides help with family law in Granger, WA.
After parents separate or divorce, parenting becomes an issue. When parents start planning their time with the kids, conflict often becomes the result. When parents work with a family law attorney in Granger, WA, they develop a parenting plan together. The guide includes details on how to parent as separate units.
Parental planning lets both parents know what their expectations are when caring for their children. With a detailed guide, parents often avoid court battles as they learn to stay on good terms with each other and keep the interests of their children first.
While family law is often associated with issues relating to divorce and custody, a family law attorney in Granger, WA can work with happy events like adopting a child. If you find the process complicated, hiring an adoption lawyer ensures that you won't miss any of the necessary procedures that may set back your adoption timeline.
Each state and country has different requirements, which adds to the process's daunting nature. Having a family lawyer by your side can relieve some of the stress. With professional advice, the adoption process can feel more straightforward, and you can spend your time on preparations to welcome your new child to your home instead.
Divorce happens for several reasons, usually because married couples no longer get along. Because of the issues relating to divorce, getting couples to agree on the process can be challenging. A family attorney can help couples make decisions regarding their separation.
A lawyer can help the couple complete the process efficiently while protecting their rights along the way. Lawyers can ensure that both parties get what is yours after living together. There's a good chance your spouse has already contacted a lawyer; therefore, you should, too.
Separated parents often struggle to develop a custody agreement that works fairly for both of them. With so many possible arguments and disputes, working with family law in Granger can help parents agree. Lawyers can help create new custody agreements, and they can modify existing agreements, as each situation requires a unique agreement.
Rather than fighting with each other over custody and parenting, family law in Granger can help sort out issues and create agreements that provide the best outcomes for all family members. Custody agreements can also include third-party legal guardianships, if needed.
How Skyview Law Can Help You
A family lawyer in Granger can help you understand complex legal documents, provide support during court proceedings, and give you peace of mind in difficult times. Following the law is crucial for ending a family court case in your favor, and Skyview Law ensures you know what to do and when during your court experience.
Frequently Asked Questions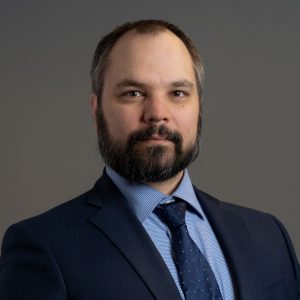 Jarrod Hays is the founder of Skyview Law. He graduated from Northwestern School of Law in 2008 and opened his practice shortly after that. Since then, Mr. Hays has served the Granger community across a range of practice areas. He is a seasoned attorney with ample experience in family law, probate, divorce, child custody, and everything in between.
Mr. Hays is a member of the American Institute of Legal Counsel, as well as several legal groups. He was rated as one of the 10 best attorneys under 40 for client satisfaction in Washington state.

Speak to a family lawyer in Granger