Divorce Lawyer, Kennewick, WA
Call now to start your FREE case review:

Your Trusted Divorce Lawyer
in Kennewick
Located in the Southeastern part of the U.S. state of Washington under Benton County, Kennewick is one of three cities collectively known as the Tri-Cities (the others being Pasco and Richland).  
Considered the most populous among the Tri-Cities, the "winter paradise of Benton County" has an estimated population of around 82,943, over 50% of which are married. While its divorce rate is quite stable at 5%, unexpected things do happen. You'd want to have trusted legal representation should the time come.
Going through a divorce can become stressful for both spouses and their children. It's a long, agonizing process that can go on for months, impacting an entire family's lives in ways you can't imagine.  
With all the legal paperwork and deadlines involved, you'll need excellent representation and sound legal advice. You'll need someone with the experience and expertise on Family Law and Divorce, someone who can properly manage your divorce especially when there are children and division of property involved.
This is where Skyview Law can help. With over 10 solid years of experience in providing legal services to families in Richland and its surrounding areas, you are assured that you're getting experienced and trustworthy representation with the Washington State area.
Our team of top-caliber lawyers is attentive, responsive, and diligent. They are consummate professionals who are qualified to manage every phase of your Family Law case. More importantly, they are high-quality, attentive and have a proven track record.
We believe in the importance of family and we are committed to protecting what our clients value the most.
About Skyview Law
Skyview Law's team of experienced and qualified lawyers are well-versed in handling cases that involve family law, real estate law, personal injury law.  With over 10 years of experience in providing legal services, clients are assured that they're getting the proven and experienced legal representation in all of Kennewick.
The citations and awards we've received speak for our performance and dedication.  We pride ourselves not only on what we bring to the table but also on the sincere and honest way we work with clients. 
Make no mistake about it.  With Skyview Law, we always have your best interest in mind.
How Can We Help?
As legal advocates, Skyview Law's number one priority is to protect its clients by making sure that you are well-informed and that you are not to be taken advantage of.  We only have your best interest in mind.
We understand the emotional turmoil a client goes through during a legal battle and as your lawyer, we always make sure to explain everything so you can have peace of mind even while the case is ongoing.
As law experts, we know how things work especially when it comes to documents and paperwork which will save you a lot of time.  We'll be with you every step of the way in fulfilling all the legal formalities required by the law.
Having handled a wide range of family law cases, we understand how legal proceedings can cost you time and money.  With us by your side, making costly mistakes in filling out these forms should never be a problem because we will ensure that you correctly complete them the first time.
Last but not least, we will help you navigate the entire situation from start to finish.  We'll be there to guide you should any unforeseen events arise during your case.
How Skyview Law Can Help You
A family lawyer in Kennewick can help you understand complex legal documents, provide support during court proceedings, and give you peace of mind in difficult times. Following the law is crucial for ending a family court case in your favor, and Skyview Law ensures you know what to do and when during your court experience.
Frequently Asked Questions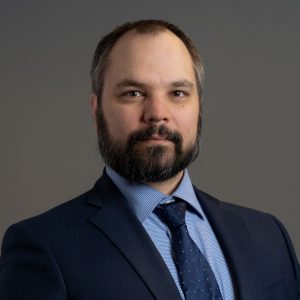 Jarrod Hays is the founder of Skyview Law. He graduated from Northwestern School of Law in 2008 and opened his practice shortly after that. Since then, Mr. Hays has served the Kennewick community across a range of practice areas. He is a seasoned attorney with ample experience in family law, divorce, child custody, probate, and everything in between.
Mr. Hays is a member of the American Institute of Legal Counsel, as well as several legal groups. He was rated as one of the 10 best attorneys under 40 for client satisfaction in Washington state.