Call now to start your FREE case review:

Experienced & Professional QDRO Attorney
Richland, Washington, is one of the Tri-Cities. It's the location of Battelle Memorial Institute, EnergySolutions, Lockheed Meed, and Bechtel National, Inc. The area is known for being rich in agriculture and technology. It also has a reputation for the production of wine. You may think of the Hanford nuclear site when you think of Richland, but we think of all the clients we've assisted with family law cases.
As Skyview Law, we aim to help you as you navigate your divorce. You can call on us anytime you need a Richland QDRO attorney.
What Does QDRO Stand For?
A QDRO is a Qualified Domestic Relations Order. Only a judge may issue this order regardless of who files the QDRO in a divorce. It provides for payment out of a retirement account for child support and alimony, or it can be part of the property division process.
QDROs are often confusing, which may make you wonder, do I need an attorney for a QDRO? You may also have other questions, such as how does a QDRO work in Washington or who is responsible for filing a QDRO? We are here to answer any questions you have about Richland family law.
A Richland QDRO attorney will assist you with the process of securing an order. A QDRO is complex and requires a lot of work and attention to ensure the retirement plan administrator will accept it, and a judge will approve it. It is not something you should attempt to do on your own. You will need a QDRO attorney in Richland, WA.  
Our family attorney has the experience and knowledge to create effective QDROs. We know how to work with plan administrators and craft a document that will get you what you deserve.
How Skyview Law Can Help You
A family lawyer in Richland can help you understand complex legal documents, provide support during court proceedings, and give you peace of mind in difficult times. Following the law is crucial for ending a family court case in your favor, and Skyview Law ensures you know what to do and when during your court experience.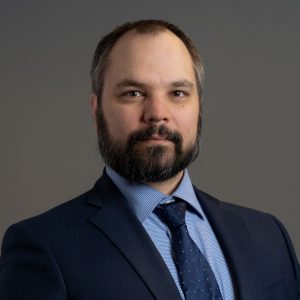 Jarrod Hayes is the founder of Skyview Law, and he works as a successful Richland QDRO attorney. Mr. Hays is a member of multiple legal associations, including the American Bar Association and the National Association of Family Law Attorneys. He's a hard-working family lawyer who has received recognition on the list of 10 Best Attorneys under 40.

Why work with Skyview law?

Speak to a QDRO lawyer now