Don't go down the road alone, speak to one of veteran family lawyers in Pasco to keep you and your family protected in this time of need.
Call now to start your FREE case review:

Experienced & Professional Family Lawyer
For the more than 67,000 residents of Pasco, Washington, this desert community is an idyllic place to call home. It has seen tremendous growth over the past two decades, growth that has brought several exciting festivals and celebrations to the town, as well as turned Franklin County into a popular vacation destination.
But despite being a picturesque place not only to visit but also to live in, that doesn't mean Pasco residents are without their share of problems, and some of these problems are best solved with a legal advocate by your side–especially when it comes to family matters like divorce and custody.
To help you navigate what are often challenging and emotional changes in your family's life, you may benefit greatly from the assistance of an experienced and professional family lawyer at Skyview Law.

Despite the best of intentions we have for our families, sometimes the best-laid plans don't go according to plan. Divorce is usually the first reason people think to hire an attorney, but there are many reasons why you may require the services of a family lawyer Pasco.
Separations become complicated when children are involved, and one of the most challenging parts of divorce is establishing a custody agreement. Given the possibility for disputes, a family lawyer is the best way to ensure that both parties are heard throughout the custody process and that the best possible outcome for everyone involved is reached. Additionally, a lawyer can help you with modifications to an existing agreement, so you may want to consult with one if you are unhappy with your current agreement. They can also help you sort out issues of third-party custody.
The day a child arrives in your life is a day you will never forget, especially for parents of adopted children who often face tremendously long wait times to welcome their new addition. Those who adopt must satisfy a long list of legal requirements that vary from state to state, making undergoing the process feel very daunting. Hiring a family lawyer is one way to ensure that you don't feel alone. An attorney will help you facilitate the adoption process and ensure that the newest member of your family can join you as soon as possible.
Becoming a guardian or choosing a guardian for a family member is not only emotionally challenging, but it's also legally challenging as well. There are mountains of paperwork to fill out and an endless possibility for complications. To make sure that the guardianship process goes to plan, consider hiring a lawyer who will be with you every step of the way.
Divorce is a tricky situation to navigate, even under the most amicable of circumstances–and especially if they aren't. Whether things are amicable or not, a divorce lawyer in Pasco can ensure that all the moving parts of a divorce go the way they should, protect your rights, and make sure you get everything the law says you are entitled to.
How Skyview Law Can Help You
As you can see, there are many reasons to seek the services of a family attorney Badger.
There are also many ways that Skyview Law can help you.
Frequently Asked Questions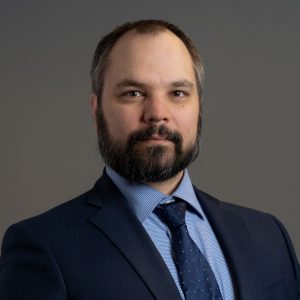 Jarrod Hays is the founder of Skyview Law. He graduated from Northwestern School of Law in 2008 and opened his practice shortly after that. Since then, Mr. Hays has served the Pasco community across a range of practice areas. He is a seasoned attorney with ample experience in family law, probate, divorce, child custody, and everything in between.
Mr. Hays is a member of the American Institute of Legal Counsel, as well as several legal groups. He was rated as one of the 10 best attorneys under 40 for client satisfaction in Washington state.

Speak to a family lawyer in Pasco
Donec nec justo eget felis facilisis fermentum. Aliquam porttitor mauris sit amet orci. Aenean dignissim pellentesque felis.