Family Law Attorneys in Summitview, WA
It can be challenging to manage court and legal matters arising from situations such as adoption, divorce, or child care. With emotions flying around, grappling with legal issues adds to the confusion. Fortunately, Skyview Law has skilled and competent family lawyers who will assist you in getting the best possible outcome.
Call now to start your FREE case review:

Why You Need
a Family Lawyer in Summitview
Summitview is a small town in Washington that recorded a population of 967 at the 2010 census. It is located in Yakima county. Summitview is home to several young adults, where most of the residents enjoy a country lifestyle and own their homes. If you're dealing with legal matters in Summitview, it's essential to get an expert attorney on your side to help you navigate the legal system.
If your divorce, child custody, or child care case is in the local court system, you may need the services of a family law firm in Summitview, Washington. Instead of stressing about upcoming legal proceedings or problems with an ex-partner or co-parent, you should put your confidence in Skyview Law.
Parenting becomes a problem when parents split or divorce. Conflicts often ensue when the parties are creating a new parenting plan. A family lawyer in Summitview works with the splitting parents to develop a practical plan together.
Parental planning clarifies how they will carry on parenting as individual units and what each parent should expect from the other when caring for their children. Parents who follow a detailed guide are more likely to escape legal fights while they learn to be on good terms with one another and prioritize their children's needs. The children will benefit greatly if both parents remain on good terms with one another.
Although divorce and child custody are usually associated with family law, a family law specialist in Summitview, WA, can also assist in joyful activities such as child adoption. It would help if you considered hiring an adoption lawyer to avoid the complications that come with child adoption. The lawyer will also ensure that you don't take any steps to delay the adoption process.
The requirements for adoption vary in each state and country. Having a family law specialist will help alleviate some of the burdens. The adoption process will become more straightforward with expert guidance, and you can spend your time preparing to accept your new child into your home instead.
Divorce often occurs for several reasons, including infidelity, lack of commitment, and conflicts. In most cases, most victims blame their partners rather than blame themselves.
Due to the complexities of divorce, allowing families to consent to the process can be difficult. It's best to involve a third party to ensure that the divorce process goes smoothly, preferably a family lawyer in Summitview, WA.
The family lawyer may assist families in making separation decisions by making sure that all parties get what is rightfully theirs. They can also help you keep the divorce expenses down and even resolve some of the emotional pains of divorce.
Your partner is likely to have already contacted a lawyer, you should too.
Child custody disputes are physically draining and overwhelming, whether you're going through a divorce or you are a single parent. When dealing with the complications of a child custody lawsuit, hiring an experienced family attorney is the surest way to guarantee that your rights are protected. The attorney will guide you as you seek a custody settlement.
Legal and physical custody disputes surrounding the children should be resolved with the help of an experienced attorney. A lawyer will help you change your existing custody arrangement if you're unhappy with it.
Since the judge makes the final ruling on who gets the child custody, you should hire a good lawyer, like one from Skyview Law, to represent you.
How Skyview Law Can Help You
A family lawyer in Summitview can help you understand complex legal documents, provide support during court proceedings, and give you peace of mind in difficult times. Following the law is crucial for ending a family court case in your favor, and Skyview Law ensures you know what to do and when during your court experience.
Frequently Asked Questions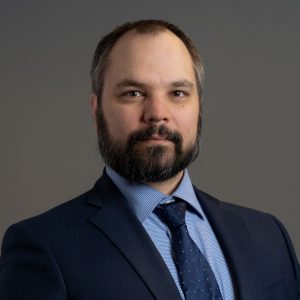 Jarrod Hays is the founder of Skyview Law. He graduated from Northwestern School of Law in 2008 and opened his practice shortly after that. Since then, Mr. Hays has served the Summitview community in a variety of roles. He is a seasoned attorney with ample experience in family law, probate, divorce, child custody, and everything in between.
Mr. Hays is a member of the American Institute of Legal Counsel, as well as several legal groups. He was rated as one of the 10 best attorneys under 40 for client satisfaction in Washington state.

Speak to a family lawyer in Summitview