Family Law Attorneys in Ahtanum, WA
Family law has many facets. It can involve parental planning, adoption, divorce, and child custody. While there are some overlapping concerns, you also need substantial knowledge and expertise when dealing with these issues. You can find much information on Google; however, you don't want to depend on that when dealing with legal implications.
Call now to start your FREE case review:

Why You Need
a Family Lawyer in Ahtanum
Ahtanum is a CDP (census-designated place) in Yakima, Washington. According to the last census in 2010, its population is 3,601. It's known for the Ahtanum State Forest, where you can do sightseeing, hunting, snowmobiling, mountain biking, and vehicle riding. There's also the Central Washington Agricultural Museum and the Yakima Valley Genealogical Society Library.
You might be wondering why you need a family lawyer in such a small town, but the region's size doesn't determine the complexity of your family law issue. Your specific circumstances determine how simple or complex the matter is; frequently, each party's willingness to come to an amicable arrangement is vital.  
A family lawyer can help you navigate through the legal process you're going through in an easier way than trying to do it on your own. They know the law, and their experience tells them what to look out for in each situation. When it comes to legal arrangements that may last a lifetime, you want to be confident that you're doing it according to the law, and it's an agreement that both parties are satisfied with.
Whether you're going through a divorce or a separation, figuring out who gets the kids and when can be a point of contention; working with a family lawyer can help both parties agree that they feel good about it. It's essential to ensure you cover all the bases when creating the plan to avoid any vague areas that can cause problems in the future. It's important to remember that parental planning should always be in the children's best interests.
Depending on where you adopt your child, the adoption laws are different in each state and country. Having an adoption lawyer on your side during the process can help you go through all the legal steps. It's vital to know the law related to adoption so that you can do everything you can on your part to avoid any emotional setbacks throughout the process.
No one thinks that their marriage will end up in divorce, but it happens sometimes. It can be tempting to believe that you can navigate this process without getting lawyers involved, but it is in everyone's best interest if both parties have legal representation. Whether there are children from the relationship or not, decisions still have to be made about assets.
You want a lawyer who knows your rights and can work with you to negotiate with your spouse and their lawyer and reach an agreement that everyone feels good about.
Similar to parental planning, child custody can be challenging to do without a family attorney. Emotions can make it difficult to reach an agreement that both parties feel is fair. When both parties have legal representation, they can have confidence that the custody agreement is being created based on the law and not simply due to the demands of one of the parties.
Not all child custody agreements are between two parents. You can use a family lawyer to negotiate a third-party custody arrangement that designates a legal guardian for a minor.
Don't think about what it will cost to hire a lawyer. Instead, consider what it might cost you if you don't get legal representation.
How Skyview Law Can Help You
A family lawyer in Ahtanum can help you understand complex legal documents, provide support during court proceedings, and give you peace of mind in difficult times. Following the law is crucial for ending a family court case in your favor, and Skyview Law ensures you know what to do and when during your court experience.
Frequently Asked Questions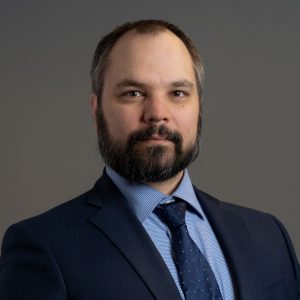 Jarrod Hays is the founder of Skyview Law. He graduated from Northwestern School of Law in 2008 and opened his practice shortly after that. Since then, Mr. Hays has served the Ahtanum community across a range of practice areas. He is a seasoned attorney with ample experience in family law, probate, divorce, child custody, and everything in between.
Mr. Hays is a member of the American Institute of Legal Counsel, as well as several legal groups. He was rated as one of the 10 best attorneys under 40 for client satisfaction in Washington state.

Speak to a family lawyer in Ahtanum