Family Law Attorneys in Mabton, WA
Finding a family lawyer in Mabton, Washington is easier than it might sound. 
There are many reasons that someone may end up needing a family lawyer. Knowing what those reasons are can help you plan for your family in the future. This article will help provide you with the information you need to know about getting an attorney for family law in Mabton.
Call now to start your FREE case review:

Why You Need
a Family Lawyer in Mabton
Mabton, Washington is home to many lovely parks and buildings. The history of this area extends back to before Washington was even a state. In 1884, people began to settle in the Mabton area. Once Washington became its state, the area became a town that we now know as Mabton.
Before 1892 came around, the only notable landmarks of Mabton were its railway stop and the water tower. Now there is a healthy population of just over 2,000 people. There are also currently four parks. The Feezell Park is home to the Mabton Community Days event that occurs every year in June. 
The weather of Mabton is moderate and relatively warm. Even in December, the temperature rarely dips below 40 degrees. 
Mabton, Washington is a great place to start a family. If you are planning for a family(or currently have one)in the area, there will be times that you will need a family lawyer.
Despite how hard couples try, not every partnership will last. In the case that two people have kids, splitting up can be especially difficult.
If you live in Mabton and are going through a divorce, you will need a family lawyer for parental planning. The process of parental planning is complex, and having a lawyer can help you better understand the process. 
By working with a parenting plan lawyer in Mabton, Washington, both parents can develop a way to raise their kids effectively. Parental plans are a great way to provide dueling parents a guide to bring stability into their children's lives.
Family lawyers in Mabton, Washington are capable of helping you expand your family. Adoptions are never an easy process, no matter how you go about it. But you do not have to go through the process without guidance. An adoption lawyer can help you obtain everything you need to know about adopting a new child.
One of the biggest concerns about adopting is how many regulations are in place. These regulations change depending on which state you are adopting in. With an adoption lawyer, you can make sure that you don't overlook any of the critical information you need to safely adopt a child.
Divorce is one of the least pleasant reasons to hire a divorce attorney. But in the case that it does happen, having a family lawyer is essential. They can help families sort out finances and living situations. They can also provide resources for kids who are suffering as a result of a divorce.
In the case of a divorce, both sides will need their lawyer. Your lawyer will help you get what you deserve out of the divorce. Having a good family lawyer can also help prevent your former spouse from taking what they don't deserve.
The aftermath of a divorce can often lead to child custody battles. In the middle of these battles, it is often the children who suffer the most. To prevent a messy battle and to protect the kids, a family lawyer is important. 
Various ways having a family lawyer can ease the tension of a custody battle. Working out parenting plans and handling visitations are only some of the services a family attorney will provide. Kids are the most critical factor to consider in a divorce. As a result, you will need a good family lawyer to help you get the best for your children.
How Skyview Law Can Help You
A family lawyer in Mabton can help you understand complex legal documents, provide support during court proceedings, and give you peace of mind in difficult times. Following the law is crucial for ending a family court case in your favor, and Skyview Law ensures you know what to do and when during your court experience.
Frequently Asked Questions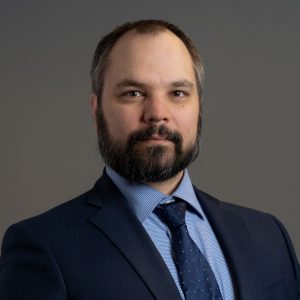 Jarrod Hays is the founder of Skyview Law. He graduated from Northwestern School of Law in 2008 and opened his practice shortly after that. Since then, Mr. Hays has served the Mabton community across a range of practice areas. He is a seasoned attorney with ample experience in family law, probate, divorce, child custody, and everything in between.
Mr. Hays is a member of the American Institute of Legal Counsel, as well as several legal groups. He was rated as one of the 10 best attorneys under 40 for client satisfaction in Washington state.

Speak to a family lawyer in Mabton