Family Law Attorneys Naches, WA
Family court cases are often messy and complicated. Luckily, the attorneys at Skyview Law are here to help. Our team dedicated to family law in Naches, WA, has the skill and experience necessary to get you the best outcome possible. Contact us today for a free consultation.
Call now to start your FREE case review:

Why You Need
a Family Lawyer in Naches
Naches, WA, is a small town in nearby Cascade Mountain in Yakima county. It's a lively neighborhood, with a friendly and close-knit community that often partakes in the beautiful nature the area has to offer.
Life in the town of Naches is pretty idyllic, but that doesn't mean its residents don't go through difficult problems with family and spouses. If you're facing divorce, custody disputes, or issues with adoption, a family law attorney can help you through this trying time and get you the best result possible.
These issues can take a toll on your mental health, making you feel like there's no end in sight. An attorney can manage the piles of paperwork, communicate with your ex-spouse's lawyer, and schedule court proceedings so you can focus on the things that matter. Contact Skyview Law family law attorneys Naches, WA, so we can start fighting for your interests today.
While adoption is an amazing journey for any parent to take, the mountains of paperwork and legal gymnastics can make the road long and hard. Like many others, you could feel lost or hopeless as a result. Thankfully, an adoption lawyer can help you relieve some of the stress an adoption may entail.
A family law attorney can process some of the adoption forms for you, saving you the headache of checking if you filled everything out correctly. Hiring a lawyer is one of the best ways to speed up the adoption proceedings and finally bring your family together.
When you have children, separating from your partner can be a logistical nightmare. Who will take them to school? Where will they sleep? Which parent gets to make important decisions on what they can and can't do? Figuring it out can be incredibly stressful for both the parents and children, so it's best to move forward with a plan already in mind.
When both parents agree to a plan beforehand, it can save on expensive and lengthy court battles in the long run. With the help of a good family law attorney, you can map out your unique parental planning needs, quickly providing your children with much-needed stability during a difficult time.
Divorce is a tough thing for anyone to go through. When you add disputes over money, property, and children to the mix, it can seem impossible to navigate. An excellent firm dedicated to family law in Naches, WA, can help you and your ex-spouse come to a settlement quickly but will also uphold your interests throughout the process.
As such, it's essential that you thoroughly prepare for the divorce proceedings with the help of a family attorney. Without the aid of an attorney, you could face an unfair settlement that doesn't reflect what you deserve out of the separation. Your ex-spouse is ready, so you should be too.
It can be difficult to deal with separation while also raising children with your ex-spouse. Determining child custody is one of the trickiest and divisive things in a divorce proceeding, and there are complex legal statutes that complicate the process.
Having a family law attorney is the only way to ensure you get a beneficial arrangement to care for your children. With the help of a good lawyer, you can spare them a long and hard legal battle and get back some semblance of normalcy to their lives.
How Skyview Law Can Help You
A family lawyer in Naches can help you understand complex legal documents, provide support during court proceedings, and give you peace of mind in difficult times. Following the law is crucial for ending a family court case in your favor, and Skyview Law ensures you know what to do and when during your court experience.
Frequently Asked Questions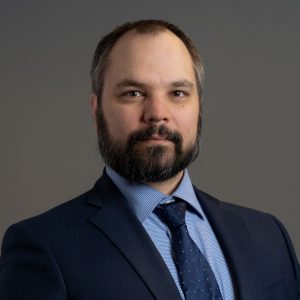 Jarrod Hays is the founder of Skyview Law. He graduated from Northwestern School of Law in 2008 and opened his practice shortly after that. Since then, Mr. Hays has served the Naches community across a range of practice areas. He is a seasoned attorney with ample experience in family law, probate, divorce, child custody, and everything in between.
Mr. Hays is a member of the American Institute of Legal Counsel, as well as several legal groups. He was rated as one of the 10 best attorneys under 40 for client satisfaction in Washington state.

Speak to a family lawyer in Naches