Get Sound Legal Advice From A Family Law Attorney In Spokane, WA
Navigating the Spokane local court system can be tough, and you shouldn't have to nalde these complex legal matters alone. Stress, frustration, pain—there are too many emotions that come with parental planning, child custody, adoption, and divorce. With experienced and professional lawyers on your side you can get the outcome you need. Skyview Law has spent years helping the people of Spokane in matters of Family Law, and we are here for you.

Why You Need
a Family Lawyer in Spokane
When it comes to Family Law, you need experienced and empathetic attorneys on your side. As the number one family law firm in Spokane, we ensure that your divorce or child custody case goes in your favor. Whether you're filing for divorce, modifying a custody agreement, or looking to adopt a child, Skyview Law is here to help you. Navigating these court challenges can be tricky and confusing, which is why your trusted attorney does the work for you. Don't become stuck fretting over issues with a former spouse or upcoming family court actions—Let us represent you with your best interest in mind. 
A common issue during parental separations is ensuring that the children's best interest remains at the forefront. Parental planning, at the best of times, is a breeding ground for conflict. Crafting a comprehensive and thoughtful parenting plan is a vital step after a separation, which will be the guide by which both parents lay out their goals and intentions while parenting separately. It's best to view the parenting plan as a legal roadmap by which each party knows what is expected of them. By following a plan, you and your spouse can remain on good terms, avoid court battles, put the children first, and decrease headaches and frustration. A good family lawyer will help you craft an effective plan.
Divorce, even when amicable, can be difficult. When children are involved, divorce becomes a challenge by which the most vulnerable can be come affected. It's paramount that you and your ex-spouse establish a custody agreement that puts the children first, and a family lawyer can help you do that. Divorce and child custody can bring about many disputes, and the best way to ensure that both parties are heard throughout the process is to have a trusted child custody lawyer on your side. Your attorney will help you with drafting a child custody agreement, modifying a current agreement, sort out issues of third-party custody, and ensure that proceedings remain fair and civil.
A child arriving in your life is a glorious day for everyone involved. When it comes to adopted children, that day can be uniquely joyful and tender. Parents of adopted children often endure lengthy weight times and unexpected financial issues along their arduous journey. Adoption requires fulfilling an extensive list of legal requirements that can vary from state to state (and of course country to country). It can make this process feel daunting at the best of times. Hiring a knowledgeable adoption lawyer is the best way to make sure you don't feel alone. A family attorney can help you through the adoption process, smooth out the issues, and bring your family together as soon as possible.
You need an experienced lawyer on your side to navigate even an amicable divorce. Divorces can be frustrating, tricky, and expensive, and a Skyview Law divorce attorney can ensure that you are properly represented and that you get your fair share. Your attorney will protect your rights, help you navigate the legal system, and ensure you are completely prepared.
You deserve the peace of mind that comes with knowing your loved ones are cared for, and the experienced family law attorneys at Skyview specialized in guardianship and can provide you with superior guidance and advice. Our attorneys have years of experience and can help you achieve the best results possible in Spokane and beyond. We handle guardianship cases all throughout eastern Washington, and we are ready to work with you today.
Family Law Attorneys In Spokane
You don't have to do it alone. Consult with a Spokane family lawyer today and see how Skyview Law can help you in these difficult times. With our years of experience in family law, we can ensure that you receive the best results possible and that your rights and family remain protected.
How Skyview Law Can Help You
A family lawyer in Spokane can help you understand complex legal documents, provide support during court proceedings, and give you peace of mind in difficult times. Following the law is crucial for ending a family court case in your favor, and Skyview Law ensures you know what to do and when during your court experience.
Frequently Asked Questions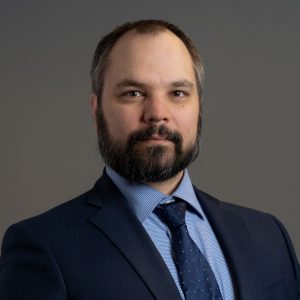 Jarrod Hays is the founder of Skyview Law. He graduated from Northwestern School of Law in 2008 and opened his practice shortly after that. Since then, Mr. Hays has served the Tri-Cities community faithfully across a wide range of practice areas. He is a seasoned attorney practicing family law, probate law, and everything in between.
Mr. Hays is a member of the American Institute of Legal Counsel, as well as several legal groups. He was rated as one of the 10 best attorneys under 40 for client satisfaction in Washington state.
Skyview Law PLLC
316 W Boone Ave #350, Spokane,
WA 99201, United States

Speak To A Family Lawyer Now​