Embracing the profound journey of adoption in Spokane should be a time of hope, love, and boundless possibilities. However, the path to creating your forever family can be fraught with challenges and legal complexities. That's where we come in. 
At Skyview Law, we specialize in providing expert legal guidance to ensure a smooth and successful adoption process. Our experienced attorneys are well-versed in the complexities of the Spokane local court system and have a deep understanding of adoption cases.
Whether you're considering private adoption, agency adoption, or even international adoption, our dedicated team is here to help. We'll help you navigate the legal requirements, ensuring that we handle every aspect of your adoption journey with care and expertise.
Don't let the legal complexities overwhelm you during this emotional journey. Trust our adoption lawyer Spokane, WA, to handle the legal intricacies while you focus on building a loving family.
Contact Skyview Law today to schedule your free consultation and begin your adoption journey with confidence.

Trusted Adoption Lawyer in Spokane
Skyview Law possesses an intimate understanding of both state and federal adoption laws. With our extensive knowledge, we possess the ability to effectively maneuver through the legal terrain, granting you the reassurance you rightfully seek. Our utmost priority revolves around easing your concerns and establishing a stable groundwork for a promising and joyful future for each and every child.
Whether you are working with private or public adoption agencies, we have the expertise to navigate the legal intricacies involved. As your Spokane adoption lawyer, we closely collaborate with these agencies and their legal representatives to finalize adoption cases, ensuring seamless completion of all necessary legal processes.
We also offer assistance with non-agency, private, or independent adoptions. With our knowledgeable adoption lawyer Spokane by your side, we provide invaluable guidance and facilitate productive discussions to help both parties reach a fair and satisfactory agreement. Throughout the process, we offer unwavering support and expert consultation.
Moreover, if you are considering international adoption, we are here to support you. We can guide you through the necessary Home Study process, handle paperwork filings, liaise with agencies, and ensure you meet all prerequisites before finalizing the adoption. Our vast experience in international adoption can save you precious time and energy, ensuring you can focus on creating a loving home for your child.
When it comes to adoption law in Spokane, we are the trusted advocates you need. Our compassionate approach and extensive knowledge enable us to navigate the legal intricacies of adoption with expertise and care. Let us be your guiding light on this profound and life-changing journey.
Contact us today to schedule a consultation with our dedicated adoption lawyers. Together, we can turn your dreams of expanding your family into a beautiful reality.
Parental Planning
When going through separations, there's nothing more important than placing the well-being of your children at the forefront. Unfortunately, the process of parental planning frequently generates strife, resulting in avoidable stress and disagreements. This is why we advocate for the significance of creating a meticulously designed parenting arrangement, acting as an extensive roadmap for both parents and fostering a cooperative co-parenting experience.
A parenting plan serves as the foundation of a successful co-parenting relationship. It is a carefully crafted agreement, collaboratively developed by both parents, that outlines the practicalities of parenting as separate units. This comprehensive document outlines expectations, responsibilities, and schedules, fostering a positive and supportive environment for your children's growth and well-being.
Utilizing our expertise can significantly minimize conflicts and avoid costly court battles. Our adept professionals will guide you through the process, providing invaluable insights and legal expertise to help you craft an effective and mutually beneficial parental plan.
Child Custody
When you choose Skyview Law, you gain a trusted advocate who will guide you through every step of the custody proceedings. Our experienced team specializes in matters concerning family law and possesses a profound comprehension of the distinct obstacles that arise in child custody cases. We commit ourselves to advocating for your rights as a parent relentlessly and facilitating a resolution that prioritizes the welfare of your children.
Even if you already have a custody agreement, circumstances can change. If your current agreement does not meet your satisfaction, our competent lawyers can assist you in seeking modifications. We can help you navigate the legal process and work towards a custody arrangement that better suits the evolving needs of your family.
Skyview Law also understands that child custody disputes are not limited to parents. We can also aid you in resolving issues related to third-party custody, ensuring that the child's best interests are upheld in every situation.
Adoption
Finding your way through the intricate network of legal obligations, which differ across states, can be an intimidating experience during the adoption process. The lengthy wait times can be incredibly challenging for parents eager to embrace their new addition. 
However, you don't have to confront this challenge in isolation. By enlisting the expertise of a well-informed family attorney, you can facilitate a seamless and prompt adoption procedure, enabling your newest addition to become a part of your family at the earliest opportunity.
Our team of devoted family lawyers possess extensive knowledge of the complexities of adoption legislation. We understand the distinct obstacles you may encounter and are fully devoted to furnishing you with the assistance and direction required to navigate this path successfully. From navigating the paperwork to coordinating with adoption agencies, we will be there for you, making the process less daunting and more manageable.
By placing your adoption journey in our hands, you acquire a steadfast ally who will fiercely champion your rights and fervently advocate for the latest addition to your family. We toil ceaselessly to accelerate the adoption procedure, guaranteeing that your child can swiftly become a cherished member of your household.
How Skyview Law Can Help You
A family lawyer in Spokane can help you understand complex legal documents, provide support during court proceedings, and give you peace of mind in difficult times. Following the law is crucial for ending a family court case in your favor, and Skyview Law ensures you know what to do and when during your court experience.
Frequently Asked Questions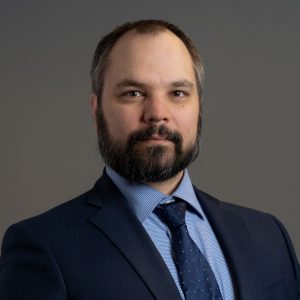 Skyview Law employs some of the most competent lawyers in Spokane. Our team can assist you in matters of family law, probate law, and everything in between. We offer our clients the highest-quality legal services possible. The awards and esteem we've garnered over the last decade exemplify the hard work we put into every case.
We're here to help. If you require a competent and sincere family lawyer who cares, please take advantage of our free case review option. We can begin working on your case as soon as you contact us!

Why work with Skyview law?
Skyview Law PLLC
316 W Boone Ave #350, Spokane,
WA 99201, United States

Speak to an adoption lawyer now