The costs associated with hiring a child support lawyer vary greatly depending on several factors, which can make determining an estimated cost difficult. But with so many important reasons to hire a child support lawyer, there's no better time to become familiar with the costs.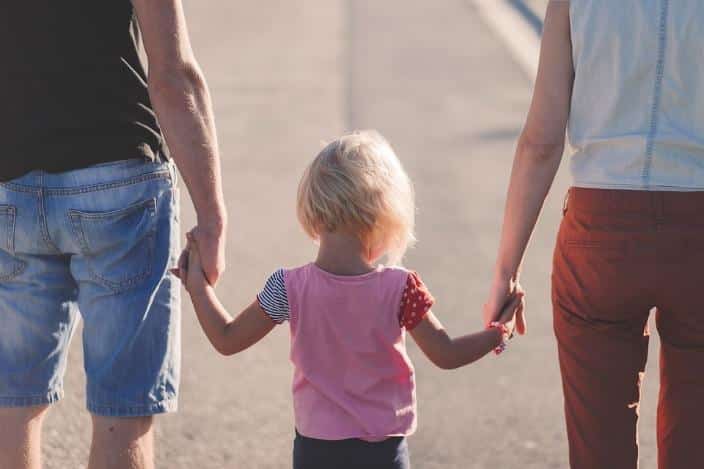 Photo by Pexels Licensed Under CC0
Is There A Child Support Annual Service Fee?
There is an annual fee for child support services in Washington State. An annual charge of $35 must be paid by the custodial parent, and it is withheld from payments made on the case only after $550 in support has been disbursed.
Reasons to Hire a Child Support Lawyer
There are several ways in which a child support lawyer could help you with your case, including but not limited to:
Legally establishing paternity
An experienced adoption law can assist you in legally establishing paternity of your adopted child.
Filing paperwork correctly
Incorrect or misfiled paperwork can lengthen the adoption process, but a child support lawyer can efficiently and correctly file the paperwork necessary for your case.
Obtaining a court order
It may be necessary to obtain a court order to determine the amount of child support payments, and a lawyer can assist in this process.
Editing an agreement
If one or multiple parties wish to modify an existing child support agreement, you must have an attorney present and actively involved in amending the agreement.
Determining payment methods
A child support lawyer can expertly assist you in determining which child support payment methods may be right for your specific situation.
Collecting child support
If a person is owed outstanding child support, a lawyer can help that person begin receiving that support.
If you are seeking a lawyer for child support reasons, please feel free to contact our law firm in Kennewick, WA.
Child Support Lawyer Cost
You may be wondering, "How much does a child support lawyer cost?" The average cost for a child support lawyer, per hour, ranges between $100 and $500. If the case is uncontested, total costs typically vary from $2,500 to $5,000. However, contested cases could cost anywhere between $5,000 and $25,000.
What Is The Child Support Annual Service Fee?
The annual service fee in Washington State for child support is $35. This fee is withheld from any child support payments made, after $550 in support has been granted to the family within the federal fiscal year, on behalf of the child. Federal law states that the noncustodial parent receives the full payment, including the deducted fee from the support.
It is frequently the case that the amount of child support increased (or lowered) over the lifetime of the order, or indeed even less than a year, by hiring a child support attorney is usually far in advance the amount the attorney charges to do so.  It often makes economic sense to retain an attorney to establish or modify a child support order.  If you could spend $2,000 to make $8,000 or $10,000 over several years you would do so – and the same applies to child support orders.
Furthermore what people don't realize is that orders we put in Superior Court trump Division of Child Support orders. This means that you are not stuck with a bad DCS decision, and can instead take advantage of the deviations and knowledge of the requirements of a child support order to maximize (or minimize) the amount of support ordered. These deviations and considerations can be complicated and require an attorney with excellent knowledge of the child support statutes to take advantage of.
Who Pays Attorney Fees in a Child Support Case?
In most cases, both parties will bear the brunt of their own attorney fees and court costs. However, there are circumstances that can alter this.
If one party is financially incapable of paying court or attorney fees, or if one party is substantially better off financially than the other, the fees might be ordered to the other party. Because the court is concerned with the welfare of any minor children involved, it will ensure that each party has proper legal representation, which includes the coverage of fees. Lawyers typically charge by the hour, so it's in both party's best interest to have an uncontested or mediated case, in terms of cost.
Circumstances can affect who pays the fees, such as if one party shows an unwillingness to cooperate. If one party causes problems or uses their attorney in a manner that causes them to pay higher fees, the court might alter the amount of help the party receives. Custody fees can include paying to serve notices, mediation, and other miscellaneous fees.
Any party that refuses to follow court orders, including paying fees, might be held in contempt of court or fined. The court will never order a party to pay beyond their means, and the care and well-being of any minor child will be considered. In most cases, the court will be reasonable toward an individual's financial status.
Factors That Impact the Cost of a Child Support Lawyer
There are a variety of factors that can influence the average cost of a child support lawyer. Below are some aspects to consider.
Type of Custody Dispute
Uncontested cases are bound to cost less, as they require less time inside of a courtroom. Contested cases can last several months, require the use of specialists, and are generally both more time-consuming and expensive. The type of custody dispute case you are presenting is one of the greatest determining factors when considering the cost of a child support lawyer.
Specialists & Expert Witnesses
In contested cases, specialists such as child psychologists may be asked to participate in the case by providing a professional statement regarding the children involved. Expert witnesses may also be required to submit forms of evidence, in addition to a statement. These additional services will increase the cost associated with your case.
Attorney Fees
Attorney fees vary greatly. Some may charge a consultation fee for meeting with you and discussing the nature of your case, and others may offer a free consultation. An attorney may charge a flat fee for simple services, but most charge per hour. Hourly rates are determined by the attorney and can be as high as $500 or as low as $100. Your attorney may also request a retainer payment, which is essentially a non-refundable down payment for the use of their services.
Court Fees
Attending a court hearing results in court fees. Uncontested cases will generally incur fewer court fees than contested, prolonged cases, though every appearance before a judge will incur a fee. In addition to paying to be seen before a judge, you may also be expected to pay for record-keeping within the court, and the attendance of a sheriff or law enforcement officer.
Travel Expenses
Your child support lawyer may charge you the cost of their travel expenses when attending court or meeting to discuss the details of your case. Be sure to ask your attorney if they charge travel expenses before accepting their services.
Paralegal Services
Paralegals assist attorneys in many ways, from filing paperwork to conducting in-depth research. An attorney may include an additional charge for the use of their paralegal services.
Attorney's Experience, Abilities, & Reputation
An attorney's experience, abilities, and reputation will impact the rates they charge for their services. The more experienced, the wider range of abilities and specializations, and the better the reputation, the more costly your attorney is likely to be. Lawyers that have recently graduated from law school and that may have very little experience or reputation tend to charge less for their services.
Difficulty of Your Case
The complexity of your case may also influence the total cost of hiring a child support lawyer. Simple, clear-cut cases require very little work on the part of a lawyer, keeping overall costs low. However, in contested or complex cases, your attorney may have to spend hundreds of hours in and out of court defending your case. Naturally, this increases the overall cost.
Misc Fees
There are plenty of miscellaneous fees to consider before determining the cost of a child support lawyer. Every piece of paperwork that must be filed with the court is likely to cost you between $1 and $300. In prolonged cases, these fees can begin to accumulate, resulting in unexpected debt. It is always important to be aware of these miscellaneous fees.
Final Thoughts
There are several factors to consider when choosing a child support lawyer. The type of custody dispute you are presenting, the required paperwork necessary to finalize the child support payments, and the difficulty of your case will greatly influence the sum of your fees.
Though the costs associated with hiring a lawyer can be intimidating, the reasons for doing so far outweigh the risks of going it alone. A child support lawyer can help you correctly file your paperwork, determine the support payment method that's right for you, or amend and edit your existing child support agreement.
You're welcome to receive a free case review from an experienced family lawyer in Kennewick. Let our knowledgeable attorneys help ease your stress and assist you today!