Probate Lawyers in Yakima, WA
If you're responsible for handling an estate, you need a Skyview Law probate lawyer in Yakima, WA. Whether the deceased had a will or not, a probate lawyer in Yakima, WA, can help you navigate the distribution of assets and avoid legal challenges against the estate.
Call now to start your FREE case review:

Your Trusted Probate Lawyer in the Yakima & Tri-City Area
Yakima, WA, named for the Yakama Nation tribe, is known for its apple orchards and the Yakima Area Arboretum & Botanical Garden. The Yakima Valley spans almost 28 square miles with a growing season that benefits from its hot summers and cold winters. The average high in July is about 89 °F, and the average low in December is about 29 °F.
Yakima is a region made up of about 100,000 people situated about 60 miles southeast of Mount Rainier. The area supplies over three-quarters of all the hops produced in the US.
If you're handling the estate of a deceased friend or family member in the area, a probate lawyer in Yakima, WA, can help you get through a difficult time by simplifying the process for you. If the estate is small, you might ask, "Should I hire a probate attorney?"
Yes, you should hire a probate attorney. Skyview Law can set you up with a qualified probate lawyer who can either handle probate for you or take care of the administration of a smaller estate where probate isn't required.
Probate and Estate Administration
Everything a person owns becomes part of their estate when they die, from real estate properties to personal items like jewelry. The law lays out a method for dealing with these possessions, and you must follow that method to avoid financial and legal problems. A probate lawyer in Yakima, WA, knows those laws and how to comply with them.
What is the difference between a probate lawyer and an estate lawyer?
An estate lawyer helps people plan their estates. A probate lawyer executes the will, if there is one, and handles the estate and its distribution after a person dies. One lawyer may fill both roles, but they often specialize in one or the other.
Not All Estates Go Through Probate
Small estates and some real estate holdings might not need to go through an official probate process. A qualified probate lawyer in Yakima, WA, can assess the estate and determine which parts, if any, need to be probated.
A real estate attorney in Yakima, WA, can offer advice about which properties might not need probate, such as those that have what's called a "transfer on death deed" that transfers the ownership of the property to the beneficiary.
Small estates can sometimes skip probate with a small claims affidavit declaring the estate's value falls below the legal threshold. However, you'll still need a probate lawyer to handle the administrative tasks even when probate isn't required.
Probate occurs when a deceased person's estate is not small enough to be handled with a small estate affidavit. A representative is appointed to manage the estate's business. The representative will pay any outstanding debts and distribute the estate's assets according to the deceased's will.
In the absence of a will, the representative will distribute the estate according to state law.
What does a probate lawyer do for you?
A probate lawyer in Kennewick and surrounding areas, like Yakima, can handle the legal paperwork and filings while guiding you through the complex process of handling an estate. Most probate attorneys will take care of the tedious details of estate administration for you, including:
Filing the deceased's will with the county probate court
Arranging appraisals of real estate and personal property
Contacting beneficiaries and creditors
Assisting with filing a final income tax return.
A qualified Skyview Law probate lawyer in Yakima, WA, can navigate the complicated path of probate and estate administration to ease your burden and ensure that the estate is closed in a manner that satisfies creditors and state legal requirements.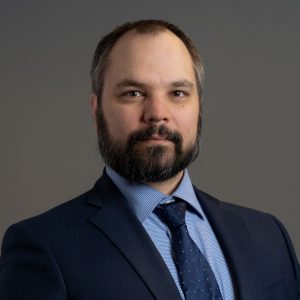 Skyview Law is a Yakima, WA law firm that provides trustworthy and reliable legal services. We have been serving people in the Kennewick area for the past ten years.
We have the skills and experience to handle family law cases involving divorce, adopting, child custody, and custody modifications. We also work on probate administration, to ensure you resolve outstanding assets and handle any problems that may arise. 
You need a lawyer who  has consistently gotten results for clients, and understands local laws and regulations. At Skyview Law, we have successfully served clients in Kennewick and the Tri-Cities area resolve their most pressing concerns. 

Speak to a Probate Lawyer in Yakima