Medical Malpractice Lawyer Kennewick, WA
When you require medical care, you place your health and well-being into the hands of a respected surgeon or health care practitioner. When a health professional makes an error during a procedure or causes life-altering issues due to negligence, or lack of care, you'll need a  personal injury lawyer in Kennewick on your side.
Call now to start your FREE case review:

Why You Need
a Medical Malpractice Lawyer in Kennewick
Kennewick is known for beautiful mountain views, vineyards, and fantastic hiking trails. The city's population is just over 50,000.  Kennewick, WA is in the southeastern region of Washington state, in Benton County, near the Columbia and Yakima Rivers. The city is famous for its art shows, music festivals, and medieval renaissance fairs.
If you believe that you are a victim of medical negligence or malpractice, you'll need a medical malpractice lawyer to provide the required legal advice. A licensed malpractice lawyer will determine if you have a case and whether the doctor or healthcare professional acted with due diligence or negligently.
An experienced medical malpractice lawyer can thoroughly assess your situation and help you with insurance, court proceedings, and settlements. At Skyview Law, medical malpractice lawyers offer immediate assistance and the tools you need to proceed with the following steps and legal proceedings, as needed.
What is Medical Malpractice
Medical professionals are held to a reasonable standard when they care for a patient in their care. They must care, diagnose, and prescribe treatment following specific illnesses, conditions, or injuries. When they fail to provide the standard level of care, leading to harm or injury due to negligence, you may be entitled to compensation.
Examples of medical malpractice include a failure to diagnose and treat a condition properly, incorrect diagnosis or medical treatment, negligence in providing adequate postsurgical care, and unnecessary delays in treatment. If you or someone you love experience malpractice, it's essential to seek legal advice immediately.
Damages in Medical Malpractice Cases
When you seek damages due to medical negligence, there are several factors to consider for your claim. These factors include previous and projected future medical costs, pain and suffering, loss of wages or income due to negligence, injury, illness, and related expenses.
Damages awarded on an individual basis depends on all the detail and facts related to your case.
Time Period to File Medical Malpractice Claims
Every state defines a specific period in which to file a medical malpractice claim. The state of Washington requires a claim of medical negligence to be filed within three years of the incident or within one year of discovering the injury.
Settlements for Medical Malpractice Injuries
When you file a claim, damages included vary based on the outcome, or settlement can vary widely, depending on the case's details.
Generally, most settlements include lost income or wages due to injury, loss of consortium, previous and future medical expenses, and pain and suffering. The courts will also consider other expenses and losses that are directly related to the malpractice or negligence.
A medical malpractice law firm offers all the information you need to make an informed decision in medical malpractice cases. Skyview Law provides years of legal expertise and experience in legal settlements involving malpractice.
Before you consider representing yourself or researching which aspects of your case may be applicable for settlement, contact a medical malpractice law firm to understand the type of evidence you'll need to secure a positive outcome.
Medical malpractice attorneys offer the best advice you need and often provide legal advice and representation on a contingency basis. You'll only pay if you receive a settlement, and the legal fees will be deducted from this amount.
How Skyview Law Can Help You
A personal injury lawyer in Kennewick can help you understand complex legal documents, provide support during court proceedings, and give you peace of mind in difficult times. Following the law is crucial for ending a family court case in your favor, and Skyview Law ensures you know what to do and when during your court experience.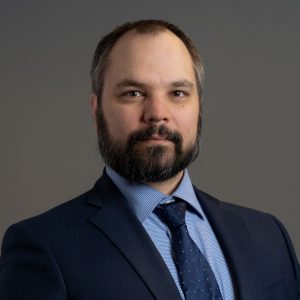 Jarrod Hays is the founder of Skyview Law. He graduated from Northwestern School of Law in 2008 and opened his practice shortly after that. Since then, Mr. Hays has served the Badger community across a range of practice areas. He is a seasoned personal injury and real estate attorney, and he also has ample experience in family law.
Mr. Hays is a member of the American Institute of Legal Counsel, as well as several legal groups. He was rated as one of the 10 best attorneys under 40 for client satisfaction in Washington state.

Speak To a Medical Malpractice Lawyer in Kennewick