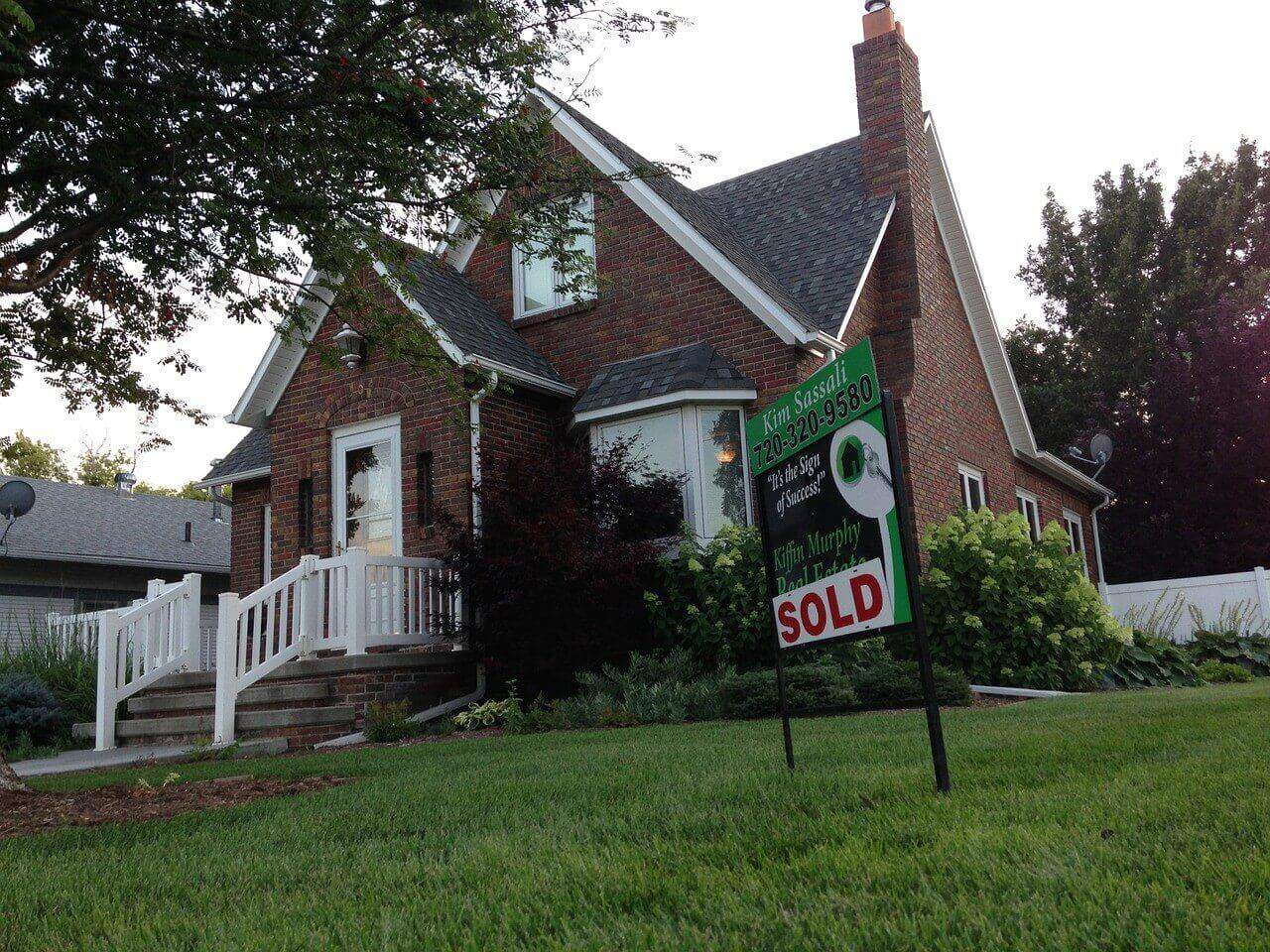 Photo by tkoch Licensed under Pixabay
When you're listing a home, you may wonder, exactly how long does it take to sell a house? The truth is that the average home takes about 70 days to sell, but there are many factors that affect how long your home remains on the market.
How long do most houses take to sell? Over the past two years, the average home sale — from listing to an accepted offer to closing — was complete in 55 to 70 days.  In 2010, the average home was on the market for 140 days. Let's break that down.
In September 2020, the average home for sale went under contract in only 16 days. In September 2019, the average was 28 days. That is a significant 44% difference. For the year, the average number of days on the market is 25, compared to 30 the previous year.
After accepting an offer, closing takes an additional 30 to 45 days. So, in 2020, the average home sale from listing to closing was complete in 55 to 70 days.
Here, we discuss several factors determining if a house sells quickly or if it just sits there unsold month after month.
Factors That Determine How Long a Home Takes to Sell
Why does a house take so long to sell? Here are the individual factors that impact the length of time a home sits on the market. 
Asking Price
For most buyers, this is the most important feature of their prospective new home. They have to work within two budgets – theirs and their lender's. If your home does not fit within those parameters, it likely won't be viewed, let alone considered.
Answer these questions:
How Much is My Home Really Worth?
You can get a general idea with an online search from a reputable real estate advertiser, but if you want the most accurate estimate, hire a professional to come out in person and look at your property.
What Are the Local Comparables?
These are homes that are most like yours – home type, square footage, age, location, etc. – that have sold recently. This gives you important details, like how much they were originally listed for, how long they stayed on the market, and the final sale price.
Home Condition
Once you have gotten over the first financial hurdle of affordability, the next factor determining how fast your home sells is the overall condition. Obviously, your home should be in good repair, so address any issues before listing.
NOTE: Don't discount the price to sell "as-is." The need for repairs turns off potential buyers and disqualifies your home from consideration by most lenders. Prepare your home for sale by fixing it up. 
Lot and Location
The old real estate adage about "location, location, location" is absolutely true. Just as potential buyers need to see themselves living in the house, they also have to see themselves living their lives from it. 
Centrality – How close is the house to schools, grocery stores, churches, parks, museums, the buyers' jobs, etc.?

Neighborhood – What are the neighbors like? Crime rate? Mainly owners, renters, or both? Community events?

Current and Future Developments – What improvements have come/are coming to the neighborhood? New commercial developments significantly increase property values, while police or fire stations' noise and traffic cause home values to fall.

Lot Size – Your yard plays a huge role in whether prospective buyers even stop to see the rest of the home. Make sure your lawn is well-maintained, free of trash, and gives a great first impression.
Market Conditions
As 2020 draws to a close, signs point to an extremely robust housing market in 2021, especially for sellers:
As of mid-December, interest rates for 30-year, fixed-rate mortgages are at a historic low of 2.71%. They are expected to rise slightly by the end of 2021.

There are

fewer houses on the market

.. Even if you do not get your asking price, you should still receive a great selling price.
Time of Year
What is the best month to sell a home? According to research, you should put your home on the market in late May or early June.
Those market indicators dovetail nicely with statistics highlighting the best time of year to sell your home. Historically, the dead of winter is the worst season in which to sell. Summer, followed by spring, is the optimal time for selling your home because, in warmer weather, it is easier for prospective buyers to drive around and view properties. 
Also, people tend to buy during the summer because they want to get moving out of the way before school starts again in the fall.  
How much of a difference does the season really make?
Median home prices are their highest in June — $200,000, with a seller premium of 9.2%.
Compare that with median home prices in January — $170,000, with a seller premium of just 3.7%. 
Your Agent
Even If you have the nicest property, the best neighborhood, and all of the market data and statistics are in your favor, the largest single factor that determines how fast your home sells and how much it sells for is still picking the right real estate agent.
Your real estate agent starts by conducting a comparative market analysis that helps determine an appropriate asking price. Professionals have access to data not as available to private owners.
They perform everything associated with selling your home:
Placing your home in the appropriate forums. (Look for affordable options like a

1% listing fee

)

Coordinating services such as appraisals or inspections

Helping you ready your home for viewings

Showing your home to prospective buyers

Facilitating negotiations

Handling all of the paperwork
But the most useful things that a good real estate agent does are attracting and screening interested and qualified buyers. They ask the right questions to gauge interest in and the ability to actually buy your home, keeping you from wasting valuable time on lukewarm or unqualified buyers.
What Makes a House Sell Quickly?
Considering the aforementioned factors, selling your home quickly requires you to:
List and market your home in the right manner.

Present an attractive, well-maintained house and property.

Set an appropriate asking price.

Showcase the positives of your neighborhood.

Strategically choose the right time to list your home.

Work with the right real estate agent.
Conclusion
How much do you REALLY get when you sell your house?
Your home is the biggest investment you will ever make, and if you decide to sell your home, you want the maximum return on that investment. You also want the process to go as quickly and smoothly as possible. This can easily happen if you keep two things in mind.
FIRST, go in with a strategy. As the seller, you can take advantage of the high demand, limited inventory, and historically-low interest rates IF you employ the tips we listed above.
SECOND, listen to the expert advice of your real estate agent. You hire them for their expertise, so let them do what they do best.