Wrongful Death Lawyers in Richland, WA
Losing a loved one is never easy, but when it happens because someone else was negligent, it can be even more difficult. In this time of need, you should not have to struggle with the court to recoup wrongful death damages.
You need a wrongful death attorney who is by your side and helps you get the compensation you deserve.
Call now to start your FREE case review:

Why You Need
a Wrongful Death Lawyer in Richland
If you live in Richland, Washington, then you know what a nice place it is. The small town right in the heart of wine country is a great place to call home.

However, it isn't without its downsides. No matter how lovely a town is, there is the potential for situations to occur where someone dies due to the negligence of another person.
If your family suffers a wrongful death situation, you should hire a wrongful death lawyer as soon as possible. He or she will be able to help you prove your case and seek proper compensation.

It can be tough to navigate the law and the rules of the court on your own, especially while you are grieving. There is no need to do it alone. Your attorney will assist you in every way possible while allowing you to grieve properly for your lost loved one.
What is a Wrongful Death Claim?
You may have many questions for your personal injury lawyer when it comes to wrongful death, such as 'how much is a wrongful death lawsuit worth?', or 'how do I choose a wrongful death attorney?' Before answering those, it helps to understand more about what wrongful death means.
A wrongful death is an unexpected death that usually occurs due to an accident or incident caused by negligence or callous disregard for safety.
To prove your case, you need to show the other person was acting in a way that could kill someone and that did result in your loved one's death. Most often, the actions are also illegal. You do not have to prove intent. Most of the time, wrongful death is unintentional.
You can bring a claim as a close family member. You may also hire someone to bring the case to court for you. This is a civil matter, but many times, there is also a criminal case, which is a separate legal matter.
How Wrongful Deaths Occur
Wrongful death can occur in a variety of situations in Richland, WA. The most common scenario is car accidents. This happens because one party is not following the road laws or is operating a vehicle recklessly. It may also be a product liability issue where an accident occurs due to the mechanical failure of a defective vehicle part.
Product defects can be a reason for wrongful death claims as well. Any defective product could result in death.
Medical malpractice, plane crashes, and on-the-job accidents may all also result in a death for which you can make a wrongful death claim.
Compensation for Wrongful Death
Since wrongful death lawsuits are part of the civil law system, you can only collect monetary compensation. However, there is a potential for a very large settlement.
You can seek compensation for the value of your loved one's life. This includes the loss of income he or she would have earned and loss of companionship.
You may collect money for any expenses related to the death, such as medical costs or anything else that you lost or had to spend as a result of the incident.
Finally, the court may also award punitive damages. This is a form of punishment the court awards as a deterrent to the responsible party.
"Its been a tough process for myself but they have made sure to make things very easy. Straight to the point very assertive and made me feel very comfortable and understanding of the process of my case. Very affordable never felt like they are waisting time or money. Can't wait for the positive outcome of my ongoing case. Highly recommend Skyview Law."
"I was very satisfied with they way they handled the case. Whenever I need something done they were on top of it. If I wanted it done right I knew to come to them and I would be pleased with the results. Very reliable office from the front desk to the attorney!"
How Skyview Law Can Help You
A 
personal injury lawyer
in Richland can help you understand complex legal documents, provide support during court proceedings, and give you peace of mind in difficult times. Following the law is crucial for ending a family court case in your favor, and Skyview Law ensures you know what to do and when during your court experience.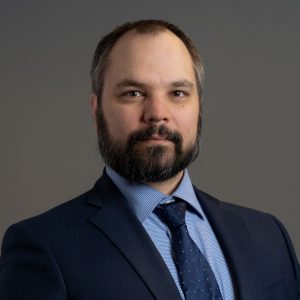 Jarrod Hays is the founder of Skyview Law. He graduated from Northwestern School of Law in 2008 and opened his practice shortly after that. Since then, Mr. Hays has served the Badger community across a range of practice areas. He is a seasoned personal injury and real estate attorney, and he also has ample experience in family law.
Mr. Hays is a member of the American Institute of Legal Counsel, as well as several legal groups. He was rated as one of the 10 best attorneys under 40 for client satisfaction in Washington state.

Speak To a Wrongful Death Lawyer in Richland