Wrongful Death Lawyers in Yakima, WA
Suppose you ever lost your friend or family member due to the carelessness of a healthcare specialist or due to an accident that could have been prevented. In that case, you may be able to recover damages with the help of a Yakima attorney.
Find Out About Wrongful Death Scenarios
Review Your Wrongful Death Case
Consult With a Wrongful Death Lawyer in Yakima
Check What Needs to Be Proven in Wrongful Death Lawsuit
Determine if You are Eligible for Compensation
If you've faced a loved one's death, these are some of the areas that this article will cover. Wrongful Yakima deaths should see justice in the courts. Therefore, you'll need to consult with a wrongful death lawyer in Yakima.
Call now to start your FREE case review:

1. Why You Need
a Wrongful Death Lawyer in Yakima
Yakima, WA is the eleventh largest city in the state. This region is part of the Yakima Valley, which is known for its agriculture of wine, hop, and apples. It is also known for growing peaches, melons, pears, and cherries.
The native Yakama people were the first to inhabit this area. The Lewis and Clark expedition in 1805 prompted settlers to move out to the Yakima Valley due to its extensive land and plentiful wildlife.
Today, the Yakima Valley Trolleys organization manages a set of trolleys for the city as well as a museum. The Yakima Valley Museum focuses on cultural history, and the city's downtown also features the Capitol Theatre and the Seasons Performance Hall.
Like other regions that face wrongful deaths, Yakima has laws in place to protect families and loved ones. If you believe your family member or relative died due to a preventable accident or careless mistake, you should seek the help of a wrongful death lawyer Yakima.
2. Common Wrongful Death Scenarios
The most common wrongful death scenarios include the following:
Medical malpractice
An automobile or motorcycle accident
Truck crashes
Slip and fall mishaps
Defective items
Criminal wrongdoing
With the help of a wrongful death attorney, you'll be able to learn who was at fault in the case of an accident and whether you are eligible for seeking damages.
3. What Wrongful Death Damages May Include
You may seek wrongful death damages either through an insurance claim or a wrongful death lawsuit. The damages may be enough to cover medical expenses from your loved one's death or for the funeral costs.
The settlements from each case are different and depend on a variety of factors. The factors of wrongful death damages amount to both economic and non-economic outcomes.
Along with funeral expenses and medical bills, the damages may involve property damage costs due to the death, loss of income for the family, loss of care and friendship, and compensation for pain and suffering.
4. What Must Be Proven in a Wrongful Death Lawsuit?
The Washington wrongful death statute is qualified as the death of a person that occurs due to the unjust act, default, or neglect of another person. The following must be true to launch and prove a wrongful death lawsuit:
The individual had a duty not to cause harm
The defendant broke this duty, and the wrongful act led to the death of your loved one
Lastly, the victim's children or dependents suffered damages due to this death
5. Who Is Eligible for Compensation?
Any immediate family member may be eligible for compensation, including a spouse, child, parent, sibling, or even a grandparent.
If you've faced such a devastating problem, you'll need to consult a personal injury lawyer from Yakima, who can help you figure out the legal paperwork and support you in court during your time of grief.
How Skyview Law Can Help You
A personal injury lawyer in Yakima can help you understand complex legal documents, provide support during court proceedings, and give you peace of mind in difficult times. Following the law is crucial for ending a family court case in your favor, and Skyview Law ensures you know what to do and when during your court experience.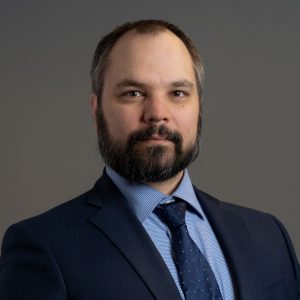 Jarrod Hays is the founder of Skyview Law. He graduated from Northwestern School of Law in 2008 and opened his practice shortly after that. Since then, Mr. Hays has served the Badger community across a range of practice areas. He is a seasoned personal injury and real estate attorney, and he also has ample experience in family law.
Mr. Hays is a member of the American Institute of Legal Counsel, as well as several legal groups. He was rated as one of the 10 best attorneys under 40 for client satisfaction in Washington state.

Speak To a Wrongful Death Lawyer in Yakima