Truck Accident Attorney Kennewick, WA
Any vehicular accident can have catastrophic consequences, but the outcome can be even direr when a large commercial truck is involved. Unfortunately, we can never predict when accidents will happen, but when they do, it's essential to take action and defend the interests of yourself or an affected loved one.
As your personal injury lawyer, we're invested in preserving your rights in the event of a trucking accident.
Call now to start your FREE case review:

Why You Need
a Truck Accident Attorney in Kennewick
Kennewick is a beautiful city in Washington with a rich history. It's grown from a small farming town to a mostly government-owned area during wartime, and it's now a booming economic center for wine production, technology, energy, and more.
Kennewick , WA doesn't receive much rain each year, making it a semi-arid environment with mild winters and hot, sometimes stormy summers. Kennewick  boasts many magnificent views despite the dry climate, like those of Red Mountain and Badger Mountain. Kennewick  is also full of beautiful wineries and historical attractions.
Because of the city's strong roots of production, many trucking companies have roots here and, often, lots of transportation of goods coming in and out of the city. With residential drivers and truckers sharing many roads, it's important to stay vigilant and know your options for representation should the unthinkable happen.
Common Truck Accident Injuries
For victims of truck accidents, injuries can range widely from wrongful death to lacerations and burns and everything in between.
Most commonly, truck accident victims can suffer injuries of the head, brain, neck, and spine. These are serious injuries that require immediate and often ongoing medical care, which can be costly and difficult for injured accident victims to handle alone.
Injuries to the head, brain, neck, and spine, even when treated immediately and properly, could cause long-term issues for sufferers, such as traumatic brain injuries or quadriplegia, which can not only be painful but can also diminish a victim's ability to work.
Even accident victims who are fortunate enough to avoid these types of injuries can still suffer serious injuries such as broken bones and burns. The recovery time for such injuries can also be lengthy and require expensive medical intervention for proper healing
Common Causes of Truck Accidents
Unfortunately, truck accidents can be commonly caused by avoidable negligence. Factors such as lack of proper driver training and truck maintenance, trucker fatigue, substance use, or distraction can heavily impact the safety of drivers sharing the road with these large commercial vehicles.
Due to the nature of the industry, many truckers may feel pressured to break speed limits, drive with split focus while completing other tasks, and undertake trips in conditions they are either not trained for or feel uncomfortable with. Sadly, fatigue from overwork is often the most common influencing factor behind all of these avoidable on-road mistakes.
However, sometimes equipment failure or improperly loaded cargo can be the cause of a devastating trucking accident. Whether the driver or the equipment is at fault, we are here to be sure your rights are defended.
What You Should Do After a Truck Accident
If you or a loved one is involved in a trucking accident, the most crucial first step is to seek necessary medical attention immediately. If you can, take photos and exchange all pertinent information before leaving the scene.
Because it can be challenging to handle the critical details of an accident while injured, notifying the authorities and your trucking accident lawyer immediately will help secure the scene and preserve evidence.
How Truck Accidents are Different from Car Accidents
Commercial trucks are exponentially larger and heavier than personal vehicles, able to cause a devastating amount of damage both to property and persons. Combine this heavy vehicle with the increased pressures of the trucking industry, and poor outcomes are possible.
Because of the increased risk of damage, insurance policies that cover commercial trucks are more extensive. Often, carriers will do whatever it takes to defend their interests, even if it means ignoring yours. In a scenario in which your risks for injury, property damage, and even wrongful death are greatly multiplied, you need knowledgeable and experienced representation to help navigate the sometimes ruthless methods of the at-fault party's insurance carrier.
Compensation for Truck Accident Victims
After experiencing an accident, you will likely be seeking compensation in both economic and non-economic terms. Monetary damages cover the costs associated with damage to your car and property, current and future medical expenses incurred, and loss of current and future wages, in the event that your ability to work is diminished long-term.
Non-economic damages cover the costs associated with handling the trauma of the event. Pain and suffering, mental anguish, and loss of consortium compensations are concerned with the emotional pain endured by the victim and the family.
If the accident is determined to be directly related to the other party's extraordinarily reckless or willful behavior, then punitive damages may also be awarded.
How Skyview Law Can Help You
A personal injury lawyer in Kennewick can help you understand complex legal documents, provide support during court proceedings, and give you peace of mind in difficult times. Following the law is crucial for ending a family court case in your favor, and Skyview Law ensures you know what to do and when during your court experience.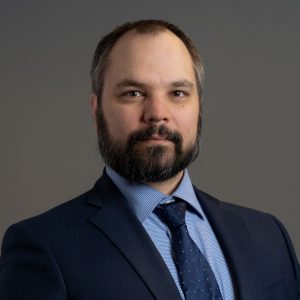 Jarrod Hays is the founder of Skyview Law. He graduated from Northwestern School of Law in 2008 and opened his practice shortly after that. Since then, Mr. Hays has served the Badger community across a range of practice areas. He is a seasoned personal injury and real estate attorney, and he also has ample experience in family law.
Mr. Hays is a member of the American Institute of Legal Counsel, as well as several legal groups. He was rated as one of the 10 best attorneys under 40 for client satisfaction in Washington state.

Speak To a Truck Accident Attorney in Kennewick