Truck Accident Attorney in Yakima, WA
Truck accidents can cause catastrophic damage, injury, and even death. Fortunately, if you've been injured by a commercial truck, compensation is potentially available. The expert attorneys at Skyview Law in Yakima, WA, are ready to help you assess your options and pursue legal action if you have suffered from a car accident in Yakima, WA.
Call now to start your FREE case review:

Why You Need a
Truck Accident Attorney in Yakima
Named after the Yakama Nation Native American tribe, the city of Yakima, Washington, and the surrounding Yakima Valley are well-known for hops, apples, and wine. The thriving agricultural industry around the city contributes to high volumes of trucking traffic along Interstate 82, which can result in trucking accidents.
Working with a truck accident attorney in Yakima, WA, is the best option for protecting yourself following a collision. You'll want to hire an attorney right away, whether you're accused of negligence or are seeking compensation from another driver.
What Are the Leading Causes of Truck Accidents?
According to a large truck crash causation study, most accidents occur due to the following reasons:
Poor Vehicle Maintenance
Even small problems on a truck can result in a major accident. Issues such as worn brake pads, a cracked windshield, or balding tires affect the driver's ability to control the truck safely.
Driver Error
Not all truck drivers are as careful as they should be behind the wheel. Long hours, inexperience, exhaustion, and other factors can all contribute to an accident.
Equipment Failure
Equipment failure is different from maintenance issues. A defective truck component might be the result of a manufacturer, who would then end up liable for any damages.
Cargo Problems
Commercial truck loading is regulated by law. Failure to properly secure a truck's cargo can result in a variety of dangerous situations, including items spilling from the truck onto the road.
What to Do After a Truck Accident?
Every action you take following the initial impact affects the potential outcome of any related lawsuit. If you're in a Yakima car accident or truck collision, here's what to do:
Stay on the scene.
Call 911. Check for injuries to yourself and others.
Gather contact information from all other parties.
Take photos and videos of any damage.
See a doctor right away, even if you have no apparent injuries.
Avoid posting details on social media or other public forums.
The earlier you hire a personal injury lawyer, the less likely you are to make mistakes that can hurt your chances of receiving a settlement.
How Are Truck Accidents Different from Car Accidents?
In every sense of the word, truck accidents are bigger than other types of car accidents in Yakima, WA. The average commercial freight truck weighs about 20 times more than a car, so collisions often cause excessive property damage, severe injuries, and more costly medical bills. Plus, truck driver insurance policies are large and warrant more scrutiny from insurance companies.
Who Is Responsible for My Truck Accident?
Many different parties could be found legally responsible for a truck accident. They include not just the driver but also potentially the trucking company, manufacturer, shipper, and truck owner. Depending on who is responsible for the accident, different types of lawsuits could be filed.
Negligence
If the accident was the result of the driver's actions or inattention, they could be considered legally negligent. Common negligent acts include failure to follow traffic laws, overloading cargo, lack of training, unsafe working conditions, and more.
Product Liability
Product liability lawsuits assert the truck, or a component within it, had a manufacturing defect caused by negligence. An attorney might also file a suit claiming product liability not caused by negligence, which requires expert analysis of the company's manufacturing process.
Wrongful Death
If someone dies in a trucking accident, their family can pursue a wrongful death claim. Proving this type of claim generally requires the same process as a negligence claim, but damages recovered are given to the survivors of the deceased instead of an injured person. Types of damages can include economic, non-economic, and punitive.
How Negligence is Determined Following a Truck Accident
Your truck accident attorney in Yakima will need to prove that the truck driver neglected their duty of care, which is a set of safety parameters they must follow when behind the wheel. The Federal Motor Carrier Safety Administration has established guidelines regarding how a truck is loaded and operated. If the driver fails to adhere to those standards, they could be found legally negligent.
How Compensation is Established Following a Truck Accident
Three types of compensation are potentially awarded following a truck accident.
Economic compensation is the most common type. It covers specific monetary losses such as medical expenses, lost wages, and reduced earning capacity.
Non-economic damages cover intangible losses, such as pain and suffering, mental anguish, and loss of consortium (meaning the accident had a negative effect on the person's marriage or family life).
Finally, you can seek punitive damages. They're designed to punish any responsible party who acted with reckless, malicious, or fraudulent intent.
How Skyview Law Can Help You
A truck accident attorney in Yakima can help you through the entire legal process of identifying the responsible party and filing a legal claim. They'll help you navigate complicated legal documents, instruct you about what to say in court, and otherwise provide peace of mind during the entire court experience.
How Skyview Law Can Help You
A
personal injury lawyer
 in Yakima can help you understand complex legal documents, provide support during court proceedings, and give you peace of mind in difficult times. Following the law is crucial for ending a family court case in your favor, and Skyview Law ensures you know what to do and when during your court experience.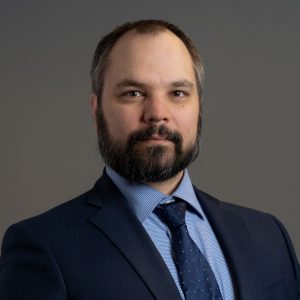 Jarrod Hays is the founder of Skyview Law. He graduated from Northwestern School of Law in 2008 and opened his practice shortly after that. Since then, Mr. Hays has served the Badger community across a range of practice areas. He is a seasoned personal injury and real estate attorney, and he also has ample experience in family law.
Mr. Hays is a member of the American Institute of Legal Counsel, as well as several legal groups. He was rated as one of the 10 best attorneys under 40 for client satisfaction in Washington state.

Speak to a Truck Accident Attorney in Yakima