Slip and Fall Lawyers in Kennewick, WA
A slip and fall incident can happen any time of the year and anywhere to anyone. It can happen outside or inside, at home or at work. Regardless of the details, you want to protect your rights by seeking a slip and fall lawyer to assist you.
Call now to start your FREE case review:

Why You Need
a Slip and Fall Lawyer in Kennewick
Kennewick , Washington isn't a huge city. It is a place to call home where you know your neighbors and enjoy the amazing beauty of wine country.
If you are touring the city or just out and about running usual errands and you suffer a slip and fall, you will need to seek the help of a slip and fall attorney. These cases can get complex, and the law isn't always straightforward.
Trying to pursue your case on your own could spell disaster. What does a slip and fall lawyer do? He or she will gather evidence, speak to witnesses, and build your case. Your attorney understands the legal requirements to prove your case and can help you to increase your chances of winning.
In addition, he or she can handle any negotiations with insurance companies to ensure a fair settlement. Facing insurance companies on your own is intimidating. You need special skills to deal with the high-powered lawyers they employ, which a slip and fall accident lawyer will be able to do with ease.
The bottom line is your attorney will be a tremendous help in getting you the compensation you deserve.
What to Do After You Suffer a Slip and Fall Accident
After a slip and fall accident, you should collect as much evidence as possible. You want to take pictures. Get the names and contact information of witnesses.
You should also notify the property owner or manager as soon as possible. Make a report with the Kennewick  police department, if necessary, as well.
Save your clothing, especially your shoes. Put them in a bag and do not wash them or mess with them. You also want to avoid talking with anyone about the situation. Your words can come back to haunt you.
You also should contact a personal injury lawyer as soon as possible. The sooner the better because your attorney can begin working right away to build your case and look out for your best interests.
Types of Slip and Fall Injuries
Slip and fall incidents can cause some serious injuries. Your injuries will depend on the way you fall, the surface, the conditions of the incident, and your general health and fitness. Anyone can suffer a life-threatening injury during such a fall.
The most common injuries are muscle strains and sprains, cuts, scraps, and bone fractures. However, you may also suffer from serious head injuries or spinal cord injuries if your fall is especially bad or you land in a certain way.
Depending on the severity of your injuries, your recovery could take years. It is also possible that you could have life-long effects from the injury.
Compensation for Slip and Fall Accidents
Your slip and fall injury lawyer can help you to recover damages for your injuries. Since a slip and fall case is a civil matter, you can sue for monetary damages. 
Your attorney may be able to have the liable party pay for all your associated medical costs and ongoing medical treatments. Your compensation may also include payment for lost wages due to time off work.
You may collect money for pain and suffering or loss of enjoyment of life due to how the injury impacted you. If your injury will cause lingering effects, you can also make a claim for permanent disability damages. 
How Skyview Law Can Help You
A personal injury lawyer in Kennewick can help you understand complex legal documents, provide support during court proceedings, and give you peace of mind in difficult times. Following the law is crucial for ending a family court case in your favor, and Skyview Law ensures you know what to do and when during your court experience.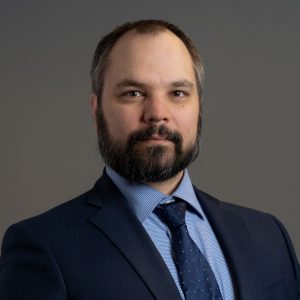 Jarrod Hays is the founder of Skyview Law. He graduated from Northwestern School of Law in 2008 and opened his practice shortly after that. Since then, Mr. Hays has served the Badger community across a range of practice areas. He is a seasoned personal injury and real estate attorney, and he also has ample experience in family law.
Mr. Hays is a member of the American Institute of Legal Counsel, as well as several legal groups. He was rated as one of the 10 best attorneys under 40 for client satisfaction in Washington state.

Speak To a Slip and Fall Lawyer in Kennewick