Slip and Fall Lawyers in Yakima, WA
Whether you're a wine enthusiast visiting any of the wineries in Yakima, or you're stopping by to soak in the 300 days of sunshine in Sunnyside, the last thing you want to do is slip and fall and deal with all that follows. You're going to need a slip and fall lawyer.
Call now to start your FREE case review:

Why You Need
a Slip and Fall Lawyer in Yakima
There's a lot to do in Yakima, WA, a town that gets its name from the Yakima Nation Native American Tribe. You can find the Yakima reservation in the middle of Yakima Valley. With a local population of 91,067 and a metropolitan population of 243,231, Yakima isn't a big city. Though, you don't have to be in a big city to have a severe accident.
The laws that relate to slip and fall accidents aren't easy to understand. You're going to need a local personal injury lawyer in Yakima to build your case and get you the compensation you deserve. The lawyer works to gather evidence and talk to witnesses. If necessary, they can also negotiate with insurance companies to make sure you receive a fair settlement.
Slip and fall law is covered under negligence. If property owners do not keep their property in a safe condition and an accident occurs, they may be responsible for negligence.
Property owners have a duty to ensure there are no structural defects inside or outside the property that could cause a slip and fall accident. These defects can include cracks or holes in parking lots, cracks and holes in sidewalks, loose rugs, loose tiles, loose floor mats, and poorly lit stairs or steps.
Types of Slip and Fall Injuries
Slip and fall injuries can range from a minor muscle strain to a severe spinal cord or brain injury. Whether you experienced a cut, sprain, bone fracture, or head injury, you should talk to a personal injury attorney in Yakima, WA.
Even though the injury may seem minor at first, you should see a doctor and have it checked out. Not all injuries have immediate effects, but if left untreated, some conditions can have long-term consequences and lead to permanent disability.
Some types of injuries include:
Skin injuries – cuts and scrapes
Soft tissue injuries – torn ligaments and muscle strain
Bone injuries – fractures and cracks
Brain injuries or concussions
Spine injuries – paralysis
Compensation for Slip and Fall Accidents
Since slip and fall accidents are civil matters, the victim can sue for monetary damages. The most straightforward compensation covers ongoing medical treatments and medical costs. If you suffer from a severe injury due to a slip and fall accident, the court could award you with permanent disability damages. Though, there are other forms of damage that can qualify for monetary compensation as well.
In addition to medical costs, compensation may also include payment for lost wages due to missing work, pain and suffering, loss of enjoyment of life, and other issues based on how the injury impacted your life.
It's important to have yourself checked by a medical professional to assess and record all physical injuries. The official medical records will assist you in acquiring the compensation amount you deserve. Having a personal injury lawyer can help you gather evidence to support the loss and damages you sustained due to the slip and fall accident and ensure you receive fair compensation.
How Skyview Law Can Help You
A personal injury lawyer in Yakima can help you understand complex legal documents, provide support during court proceedings, and give you peace of mind in difficult times. Following the law is crucial for ending a family court case in your favor, and Skyview Law ensures you know what to do and when during your court experience.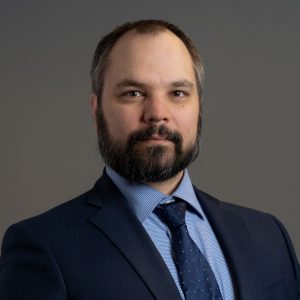 Jarrod Hays is the founder of Skyview Law. He graduated from Northwestern School of Law in 2008 and opened his practice shortly after that. Since then, Mr. Hays has served the Badger community across a range of practice areas. He is a seasoned personal injury and real estate attorney, and he also has ample experience in family law.
Mr. Hays is a member of the American Institute of Legal Counsel, as well as several legal groups. He was rated as one of the 10 best attorneys under 40 for client satisfaction in Washington state.

Speak To a Slip and Fall Lawyer in Yakima