Motorcycle Accident Attorney Kennewick, WA
Like any other accident or personal injury case, it is important to make sure you have a solid motorcycle accident attorney to protect yourself against potential legal actions taken against you and pursue legal action for your personal accrued damages. But when should you contact a lawyer after an accident?
Call now to start your FREE case review:

Why You a Need Reliable Motorcycle Attorney in Kennewick
People may find themselves asking "should I get a lawyer for a motorcycle accident?" The answer is that you absolutely should. Motorcycles are more prone to severe damages from automobiles that can leave you severely injured or dead. This is to say nothing of the impact bad weather or unsafe roads can have on your riding experience compared to those of cars.
Some of these issues are also amplified by living in or around Kennewick. Be it the added black ice along roads following the many rivers, or the effect weather can have on driving in and around Kennewick, WA. Motorcyclists must have access to an attorney at all times.
Motorcycle Accident Injury Claims
You may also wonder, "when should I contact a lawyer after an accident?" The answer is that you should file your claim as soon as you have completed treatment. Motorcycle accident attorney claims can be time-sensitive.
A personal injury lawyer in the Kennewick area can help you get the insurance money you need to successfully recover from an accident and get back on your feet. They also can posit fault and bring the other person or persons involved in the accident to court on your behalf.
Claims against insurance companies, especially though refusing to pay for damages, are by far the most common causes of injury attorneys encounter when dealing with motorcycle accidents. Some insurance providers classify owning and riding a motorcycle as risky behavior and use this perception as a justification to refuse payment. 
Attorneys can do a lot to make sure that they do not get away with doing something like this, even if all that is needed is the presence of an attorney for the specifics of the claim to be reviewed by the insurance agency.
Common Causes of Motorcycle Accidents
There is a multitude of different types of accidents that may require a lawyer to oversee the insurance claim process. These can be anything from being struck by a turning car, often because the motorcyclist was in their blindspot, to more serious cases of being crushed between two merging cars or driven off the road by a freight truck changing lanes.
In most, if not all, of these cases, the claims you will be seeking in the aftermath of the accident are the same. Most claims will include either a negligence claim or insurance negotiations, which we have discussed at some length already.
Common Injuries in a Motorcycle Accident
Most, if not all, motorcycle accidents result in broken bones. Assuming proper safety equipment is being worn, such as a helmet and protective jacket, most serious injuries will be to the limbs and ribs. Broken legs are the most common injuries, followed by broken shoulders and cracked ribs. Damaged or outright broken spines are not uncommon, though usually are classified as part of a wrongful death suit in those cases rather than a simple injury.
Motorcycle Accident Compensation
Whether you are entering litigation against a negligent private party or a public insurance agency, you and your motorcycle accident attorney need to understand what kind of compensation you are asking for.
Because most accidents result in injuries, either party being sued should be expected to compensate the injured party, you, for your medical expenses. By the same token, lost wages and future complications stemming from the accident are also things the negligent party or insurance agency should compensate you for.
In the case of wrongful death, either immanent of the case or later, loss of consortium for the surviving spouse. This covers all loss of aid or benefits the spouse may have provided.
How Skyview Law Can Help You
A personal injury lawyer in Kennewick can help you understand complex legal documents, provide support during court proceedings, and give you peace of mind in difficult times. Following the law is crucial for ending a family court case in your favor, and Skyview Law ensures you know what to do and when during your court experience.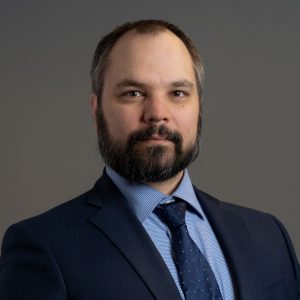 Jarrod Hays is the founder of Skyview Law. He graduated from Northwestern School of Law in 2008 and opened his practice shortly after that. Since then, Mr. Hays has served the Badger community across a range of practice areas. He is a seasoned personal injury and real estate attorney, and he also has ample experience in family law.
Mr. Hays is a member of the American Institute of Legal Counsel, as well as several legal groups. He was rated as one of the 10 best attorneys under 40 for client satisfaction in Washington state.

Speak To a Motorcycle Accident Attorney in Kennewick
Count on us to represent you in all types of personal injury cases, including those involving:
Your choice for personal injury lawyers in Kennewick