Motorcycle Accident Attorney in Yakima, WA
A motorcycle accident attorney in Yakima can help you get compensation after being the victim of a motorcycle accident.
Motorcycle accidents can be scary, but with the right attorney by your side, you can navigate the complexities of the court system, prove the driver's fault, and get the compensation you deserve.
Call now to start your FREE case review:

Why You Need a
Motorcycle Accident Attorney in Yakima
Yakima, located in the fertile Yakima Valley in Washington State, is well-known for its wineries and apple orchards. It has beautiful weather, perfect for the occasional Sunday ride or daily commute on a motorcycle.
However, if you end up in an accident on one of those rides, you will need a professional Yakima, WA, motorcycle attorney as soon as possible. The system can be hard to figure out at times, and if you decide to go at it alone, you may not get the compensation you are entitled to.
There are many laws in place you need to know about, and you may need to prove that the other driver was at fault.
For example, if you were enjoying a ride in the Yakima River Canyon and a delivery truck came toward you while driving out of its lane, the company may owe you a lot of money.
The Most Common Types of Motorcycle Accidents
Motorcycle accidents occur due to many reasons. In most cases, the fault lies with the other vehicle's driver, not the motorcycle rider. As a motorcycle rider, you are more vulnerable, as it is easier to get knocked over and hurt. Many drivers keep an eye out for other cars, but not for motorcyclists.
The most common type of motorcycle accident is when cars make left-hand turns in front of you. That's why intersections are especially dangerous. Many motorcycle accidents also happen when cars come out from a curve on the wrong side of the road.
Proving Fault in an Accident
Since most motorcycle accidents are the other driver's fault, a personal injury lawyer in Yakima, WA, can help you prove that the other driver was negligent. They may have been speeding or on the wrong side of the road. They may also have failed to yield right of way because they didn't look. By proving fault, you can get compensation for your injuries.
What Kinds of Damages Can Be Recovered?
There are two main categories of damages you can get compensation for. 
Economic Damages
Economic damages can include medical bills, lost salary due to not being able to work, and physical therapy. Economic damages are the easiest to prove, but make sure to hold on to your medical bills and other evidence of loss. 
Non-Economic Damages
You may also be able to get compensation for damages such as pain and suffering. A personal injury lawyer in Yakima, WA, will help you get the maximum compensation possible. 
Legal Implications Regarding Claims
There are several legal implications listed by the Washington traffic safety commission that you should know about before filing a lawsuit, as they can affect your compensation. 
Statute of Limitations
The statute of limitations in Washington is three years. While there may be some exceptional circumstances that extend it, you need to file your lawsuit within three years, for the most part, to get compensation. That's why getting in touch with a personal injury lawyer right away is crucial. 
Contributory Fault
The other driver may be clearly at fault, but they may try to prove that you were somewhat at fault to reduce the compensation they owe you. In Washington State, there is something known as contributory fault — in other words, if you contributed 10 percent to the accident, you only get to claim 90 percent in damages. 
You may need the help of a professional attorney to fight back against such claims. 
How Skyview Law Can Help You
A personal injury lawyer in Yakima can help you during the court proceedings, help you collect evidence and legal documents, and get you compensation after a terrible accident. Skyview Law has experience with these types of cases, so we know how to navigate the legal system while providing you with support and peace of mind.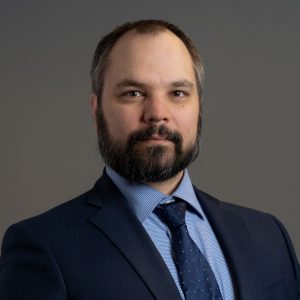 Jarrod Hays is the founder of Skyview Law. He graduated from Northwestern School of Law in 2008 and opened his practice shortly after that. Since then, Mr. Hays has served the Badger community across a range of practice areas. He is a seasoned personal injury and real estate attorney, and he also has ample experience in family law.
Mr. Hays is a member of the American Institute of Legal Counsel, as well as several legal groups. He was rated as one of the 10 best attorneys under 40 for client satisfaction in Washington state.

Speak To a Motorcycle Accident Attorney in Yakima