Medical Malpractice Lawyer Yakima, WA
To avoid legal liability, doctors and nurses must maintain a certain standard of care when dealing with patients. For example, an unduly delayed C-section or failure to monitor an ICU patient may fall short of the medical standard of care and result in injury or death. If you or someone close to you has suffered an injury while under medical care, contact Skyview Law immediately to discuss your options around medical malpractice law in Yakima, WA.
Call now to start your FREE case review:

Why You Need a
Medical Malpractice Lawyer in Yakima
With over 70 wineries in the Yakima Valley, the city of Yakima represents a significant hub within Washington state's wine country. Immerse yourself in nature at the Hillside Desert Botanical Gardens or the Yakima Area Arboretum. Relax with a glass of vino during a local wine tasting session. Finally, at the Yakama Nation Museum, you can learn about the history of the Yakama tribe, the valley's native people.
A medical emergency could arise at any time, requiring immediate medical assistance. Should you fall victim to a medical error during the rush related to diagnosis, treatment, aftercare, or health management, a personal injury attorney in Yakima can help you seek monetary damages for your injuries.
What Is Medical Malpractice?
A medical error during the course of treatment might constitute medical malpractice if the doctor or nurse failed to abide by the applicable standard of care. Deviation from accepted standards of care often leads to serious mistakes made by medical professionals. A victim can hire a  personal injury lawyer in Yakima, WA, to sue the hospital or clinic by filing a petition to start a medical malpractice case.
Examples of Medical Malpractice
Medical negligence can cause severe physical and mental suffering. Misdiagnosis, faulty medication selection or dosage, or improper administration of anesthesia can all lead to the wrongful death of a patient. Discover some examples of medical malpractice below.
Anesthesia Errors
Medical negligence on the part of an anesthesiologist can sometimes cause a fatal overdose. In contrast, giving too little anesthesia may fail to put a patient under and can cause severe suffering during surgery. 
Birth Injury
 If a medical professional fails to provide a safe childbirth process, the mother and the baby remain at risk of an injury. Birth injuries cause cerebral palsy, Erb's palsy, brachial plexus palsy, and many other disorders.
Emergency Room Errors
Medical professionals undergo training to deal with high-pressure situations. A misreading of charts, x-rays, or MRIs during an emergency can lead to a misdiagnosis and preventable harm to the patient. 
Medical Device Errors
If a medical professional misuses a medical device, such as an x-ray or MRI machine, it can result in life-threatening diseases and injuries.
Misdiagnosis or Delayed Diagnosis
A misdiagnosis or failure to recognize symptoms on time may cause a patient to suffer from debilitating pain due to a lack of timely treatment.
Postoperative Negligence
Yakima medical professionals must monitor their patients for complications post-surgery. Doctors face liability for malpractice if they fail to monitor a patient properly or identify new symptoms after surgery.
How Is Medical Malpractice Proven?
Patients can demonstrate medical malpractice by proving that the medical healthcare providers were responsible for their treatment and violated their duties to maintain a certain standard of care by directly and negligently causing harm to the patient. In some cases, patients may incur economic damages and experience emotional suffering.
What Damages Are Awarded in Medical Malpractice Cases?
When a hospital or medical professional is found culpable of medical malpractice, the injured patient or the family of a deceased patient can hire a medical malpractice lawyer in Yakima, WA, to seek compensation for their losses. These damages may include pain and suffering, medical expenses, lost wages, incapacity to make a living due to disabilities, loss of consortium, and punitive damages.
How Skyview Law Can Help You
A personal injury lawyer in Yakima can help you understand complex legal documents, provide support during court proceedings, and give you peace of mind in difficult times. Following the law is crucial for ending a family court case in your favor, and Skyview Law ensures you know what to do and when during your court experience.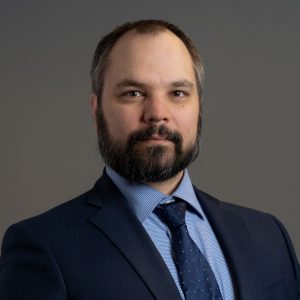 Jarrod Hays is the founder of Skyview Law. He graduated from Northwestern School of Law in 2008 and opened his practice shortly after that. Since then, Mr. Hays has served the Badger community across a range of practice areas. He is a seasoned personal injury and real estate attorney, and he also has ample experience in family law.
Mr. Hays is a member of the American Institute of Legal Counsel, as well as several legal groups. He was rated as one of the 10 best attorneys under 40 for client satisfaction in Washington state.

Speak To a Medical Malpractice Lawyer in Yakima