Dog Bite Lawyer Kennewick, WA
Have you suffered an attack from a dog? If so, you may have the right to compensation, but you will want to speak with a dog bite lawyer about your case.
It is essential to start working right away to uphold your rights and hold the right party accountable for your injuries. You deserve to heal in peace while your attorney takes care of the legal process.
Call now to start your FREE case review:

Why You Need a Dog Bite Lawyer in Kennewick
Kennewick is a small town in Washington. It is well-known for being in the heart of wine country and for stunning natural landscapes and mountains, such as Badger Mountain or the local dog park. 
Because of the beauty of the area and a year-round climate that is pretty favorable without temperature extremes, many people here spend a lot of time outside. You may find yourself enjoying the great outdoors when your bite attack occurs.
While you may feel comfortable in your neighborhood, there is a chance you may come across a dog you do not know. This is a dangerous situation, and your dog bite injury is proof. You have the right to hold the owner responsible.
You may wonder, "should I get a lawyer for a dog bite?" Yes, you should hire a dog bite injury lawyer with experience in this type of case. He or she can handle all the legal aspects of the case so that you can focus on your recovery. 
Having a legal representative working on your side can help to ensure you get the compensation you deserve for your medical costs and pain and suffering.
Liability in a Dog Bite Injury
In almost all cases, the owner of the dog will be liable for your injury. You will have two options for your case. You can go after strict liability, which means the owner is liable even if he or she could not have done anything to stop the attack, or you can use negligence, which is general liability.
As long as you were in public or on private property legally, the dog's owner is responsible for your injuries. Do keep in mind that if the owner provides proof that you were trespassing or provoking the animal, you could lose your case because these are exceptions to the liability rule.
You must prove the dog was in the wrong and you did nothing to cause the attack. You want to provide evidence to back up your claims and prove liability.
How to File a Dog Bite Claim
You may wonder, "should you sue after a dog bite?" That is your decision, but to ensure you can, you will need specific information to file your claim.
You will need a Kennewick police report, so make sure to report the incident as soon as you can. You also should contact any involved insurance companies, but do not give a statement or answer questions without your dog bite lawyer's approval as it could hurt your case. You may need to make a report with animal control as well.
Make sure you collect as much evidence at the time of the incident as possible. You want to take pictures and get information from witnesses. You also should look into the dog's history to see if there is a habitual biting or attack pattern. Make sure you also save all your medical documents.
Common Injuries in Dog Bite Claims
Dog bite injuries can range from mild scraps to life-threatening. Here are some of the potential results of an attack:
Surface bruises and scratches
Puncture wounds
Broken bones
Infection
Disfigurement
Brain or spinal injuries
Death
Tips for Choosing a Dog Bite Lawyer
You may ask, "when should you sue for a dog bite?" The answer is as soon as you find a good personal injury lawyer with experience in dog bite law. You don't have to go through this alone, we're here to help every step of the way.
To find an attorney, you should check his or her background, look for positive references, and seek a free consultation to discuss your case and see if you and the attorney are compatible.
How Skyview Law Can Help You
A personal injury lawyer in Kennewick can help you understand complex legal documents, provide support during court proceedings, and give you peace of mind in difficult times. Following the law is crucial for ending a family court case in your favor, and Skyview Law ensures you know what to do and when during your court experience.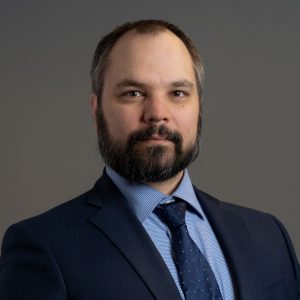 Jarrod Hays is the founder of Skyview Law. He graduated from Northwestern School of Law in 2008 and opened his practice shortly after that. Since then, Mr. Hays has served the Badger community across a range of practice areas. He is a seasoned personal injury and real estate attorney, and he also has ample experience in family law.
Mr. Hays is a member of the American Institute of Legal Counsel, as well as several legal groups. He was rated as one of the 10 best attorneys under 40 for client satisfaction in Washington state.

Speak To a Dog Bite Lawyer in Kennewick