Dog Bite Lawyer Yakima, WA
As cute and fluffy as dogs may be, they are still animals and can act viciously on occasion. If you are a victim of a dog bite, you may be able to receive financial compensation. While this may seem like a job for a
personal injury lawyer
, you will actually need one of our
Yakima, WA dog bite lawyers.
Call now to start your FREE case review:

Why You Need a
Dog Bite Lawyer in Yakima
Yakima is a city in Washington State located in the Yakima Valley. The area is famous for its apple orchards and wineries. Some favorite locations include Johnson's Orchards, Toppenish Murals, the Teapot Dome Gas Station, and the Yakima Area Arboretum.
With relatively mild winters that rarely fall below 10°F and hot, dry summers, many people enjoy the outdoors with their Yakima dogs. With dogs out on walks, individuals may, unfortunately, experience a dog bite.
A dog bite lawyer in Yakima is essential because being bitten by a dog is a traumatizing and painful experience. If you're wondering, "should you sue after a dog bite," consider the Washington state dog bite laws and your options.
Dog Bite Laws in Washington State
By law, dog owners must adequately take care of their pets or risk being held accountable for any damage caused by their pets. Here is an overview of the Washington State dog bite laws:
Owners can be held strictly liable for a dog bite injury if the affected individual is in a public area or a private area with permission.
If the injured person provoked or aggravated the dog, they are not allowed any compensation.
If you would like to know, "can you sue a dog owner for a dog bite," you must make sure that the owner did not act accordingly in the situation, taking proper care of the dogs. You need to establish that the lack of care resulted in your injury and determine the extent of your mental or physical injuries.
Seek Compensation for Your Injuries
The dog owner or even their insurance company may pay for the injuries if ordered by the court. Here are some damages you can seek compensation for:
Lost income or wages
Emotional distress and discomfort
Physical suffering and pain
Medical bills
Damage to personal property such as broken glasses
Talk with a dog bite lawyer in Yakima today to discuss your potential compensation.
Liability Issues in Dog Bite Cases
You may be barred from receiving compensation if you may have provoked the dog. Now, if you were walking your own dog and it gets in a fight with another canine, a resulting bite may or may not be eligible for compensation. The best option would be to talk with a dog bite lawyer in Yakima.
Additionally, Washington State has a statute of limitations which means you can't make a claim and file a lawsuit if it's been more than three years since the dog bit you.
If you plan on suing, make sure to take legal action immediately following the incident.
What Should You Do After a Dog Bite?
Even if a dog bite seems minimal, always take the proper precautions to prevent future injury or infection. Use the following steps to take care of your wound.
Wash the bite wound with soap and rinse off with warm water for about ten minutes.
Slow down the bleeding by applying pressure with a clean cloth.
After the bleeding has stopped, cover the wound with a bandage.
Keep an eye out for any signs of infection like pus and redness.
Go to a doctor if you suspect you are infected.
Change the dressing frequently once the doctor has checked the wound.
To be on the safe side, you should go to the doctor after a severe bite. Your doctor can disinfect the wound and even stitch it. Your doctor might also give you a rabies vaccine or a tetanus shot.
Always talk to a medical professional immediately if you cannot stop the bleeding or see signs of infection.
How Skyview Law Can Help You
A personal injury lawyer in Yakima can help you understand complex legal documents, provide support during court proceedings, and give you peace of mind in difficult times. Following the law is crucial for ending a family court case in your favor, and Skyview Law ensures you know what to do and when during your court experience.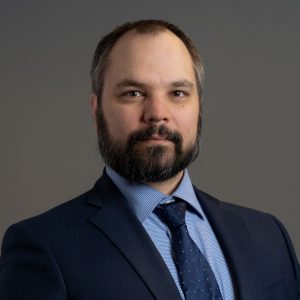 Jarrod Hays is the founder of Skyview Law. He graduated from Northwestern School of Law in 2008 and opened his practice shortly after that. Since then, Mr. Hays has served the Badger community across a range of practice areas. He is a seasoned personal injury and real estate attorney, and he also has ample experience in family law.
Mr. Hays is a member of the American Institute of Legal Counsel, as well as several legal groups. He was rated as one of the 10 best attorneys under 40 for client satisfaction in Washington state.

Speak To a Dog Bite Lawyer in Yakima