Dental Malpractice Lawyers in Kennewick, WA
No one likes to go to the dentist. Whether it's a regular cleaning or more intensive dental work, we grit our teeth (hopefully not literally) and get our dentist visit done. While the dentist isn't pleasant, at least it's for your overall health – unless you have a negligent or incompetent dentist.
Call now to start your FREE case review:

Why You Need
a Dental Malpractice Lawyer in Kennewick
If you live in Kennewick, Washington, you live near both the Columbia and Yakima rivers. The area has many natural wonders as well as the conveniences of suburban life. Residents in the tri-city area enjoy the city-sponsored events and opportunities as well as the parks and nature preserves.
However, citizens of Kennewick also have other needs. Healthcare is essential to the average American, and the people of Kennewick are no exception. We expect our doctors and dentists to take care of us properly and keep us healthy. Good medical care isn't always the case, though.
If you've experienced maltreatment in any healthcare, it's important to seek compensation. It can be challenging to know whether your injuries are malpractice or how to go about looking for financial compensation for them. Dental malpractice lawyers in Kennewick can help you decide the extent of the damage and press charges against the guilty healthcare professional.
Elements of Dental Malpractice Claims
The essential
elements of dental malpractice
claims depend directly on the relationship between the client and the dentist and the specific action (or inaction) that led to injury on the client's part. While you can't file a claim if you aren't happy with your dental work, you are entitled to compensation if your claim meets these four standards:
You have an established relationship with the dentist in question
You can find a regular example of care in the field

You prove a breach of care (whether that's an injury, neglect, or failure to meet care standards) 

You've recorded and documented the injury or harm you received
Procedures That Inspire Dental Malpractice Claims
Dental malpractice claims can issue from any dental work, from a regular checkup to a complete root canal. Here are some examples of procedures that have inspired malpractice claims in the past:
Routine checkups and cleanings
Root canals 
Crown or bridge placements 
Dental injections 
Tooth extractions 
Orthodontic procedures or treatments 
Procedures requiring anesthesia
Endodontic surgeries 

Oral surgeries  
Dental Malpractice Examples
There are a number of reasons to sue a dentist when malpractice occurs during a standard procedure. You should consider a malpractice lawsuit if you have experienced any of the following:
Failure to diagnose a condition, delayed diagnosis, or misdiagnosis

Extracting the wrong tooth or unnecessary tooth extractions 

Fractured or structural injuries to jaw or mouth 

Unsupervised employees

Improper treatment or mistreatment 

Prescription errors

Nerve and joint injuries

Misuse of anesthesia 

Excessive complications from procedures 

Inadequate care for patient's health and medical history 
On What Grounds Can You Sue for Dental Malpractice?
If you have been injured or have a lower quality of life after your dental procedure, we encourage you to look into legal action. The essential elements of dental malpractice depend on having solid grounds for suing.
Suppose your dentist failed to provide you primary care, treated you beyond your previous agreement, caused you injury through incompetence or neglect, or intentionally harmed you in any way. In that case, you are within your rights to sue them for malpractice. 
Compensation Rights and Dentist Liability
A dentist is a medical professional. It doesn't matter whether your dental professional intentionally injured you or was just careless; if it was their job to take care of your health and they failed, you are entitled to compensation.
Don't wait to seek legal help to file a claim. The sooner you act, the more likely you are to succeed in court. Your health is essential, and if any medical professional has jeopardized that, you deserve compensation for their actions. A  personal injury lawyer in Kennewick can help you.
How Skyview Law Can Help You
A personal injury lawyer in Kennewick can help you understand complex legal documents, provide support during court proceedings, and give you peace of mind in difficult times. Following the law is crucial for ending a family court case in your favor, and Skyview Law ensures you know what to do and when during your court experience.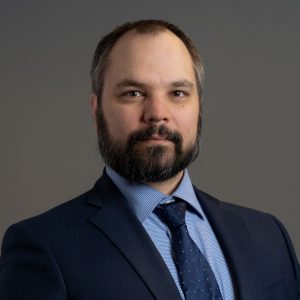 Jarrod Hays is the founder of Skyview Law. He graduated from Northwestern School of Law in 2008 and opened his practice shortly after that. Since then, Mr. Hays has served the Badger community across a range of practice areas. He is a seasoned personal injury and real estate attorney, and he also has ample experience in family law.
Mr. Hays is a member of the American Institute of Legal Counsel, as well as several legal groups. He was rated as one of the 10 best attorneys under 40 for client satisfaction in Washington state.

Speak To a Dental Malpractice Lawyer in Kennewick