Car Accident Attorney in Kennewick, WA
Have you been in a car accident? Are insurance companies bothering you with settlement offers that seem too low? You need to contact a car accident attorney who can help ensure you get the proper compensation and that the insurance companies do not trample your rights.
You deserve time to recover from your injuries and process what has happened to you. You don't have to do this alone. Get legal help to protect yourself.
Call now to start your FREE case review:

Why You Need
a Car Accident Attorney in Kennewick
Kennewick, Washington, is a great place to raise a family. It has amazing mountain views and is known for its tasty wines. It also has above-average schools and a smaller population of only about 50,000.
Even in a place like this, there is the potential for a serious car accident. If you find yourself a victim, you need to seek legal help as soon as possible.
You may wonder, is it worth getting an attorney for a car accident? It certainly is. Your attorney can help you to navigate the law and answer questions you have, such as "what is a reasonable settlement for a car accident?"
Your attorney will look out for you when insurance companies try to get you to settle for far less than you have a right to. He or she will help you prove your case and gather evidence that shows the proper compensation you should receive.
Common Car Accident Injuries
Car accidents can be minor or serious, which means injuries range from mild to severe. You may walk away with nothing but bumps and bruises, but it is also possible for you to have injuries that alter your whole life. Common car accident injuries include:
Broken bones
Cuts
Bruises
Head trauma
Spine injuries
Permanent disability
Burns
It is also possible to suffer a fatality of a loved one or friend in your vehicle. You may also suffer emotional and psychological trauma.
What You Should Do After a Car Accident
You should consult with a personal injury lawyer as soon as possible, but the first thing you want to do is contact law enforcement and file a report. You should also collect as much evidence as possible, including pictures of the scene, contact and insurance information from the other driver, and witness statements.
You should not discuss the accident with anyone. Let your car accident lawyer handle all questions. You will need to contact your insurance company, but your attorney may be able to handle that for you or advise you about what information to provide to the insurer.
Compensation for Car Accident Victims
When you take your case to a Kennewick, WA, court, you will file a civil lawsuit. There are often criminal charges as well in a car accident, but the state will handle that. Your case is completely separate.
You can seek monetary damages from the responsible party. Payment may include coverage of all medical expenses now and in the future. You can ask for money to cover pain and suffering.
You can recoup lost wages as well. Any ongoing expenses associated with the accident can also be in your claim.
If you suffered a severe injury, you can include compensation for the loss of use, such as a loss of a limb, due to the accident. A lingering injury that will never fully heal could entitle you to even more compensation for disability.
Finally, you may make a claim for damages to cover your emotional suffering and trauma that resulted from the incident, and the court may assess punitive damages, which are like a penalty on the responsible party.
How Skyview Law Can Help You
A personal injury lawyer in Kennewick can help you understand complex legal documents, provide support during court proceedings, and give you peace of mind in difficult times. Following the law is crucial for ending a family court case in your favor, and Skyview Law ensures you know what to do and when during your court experience.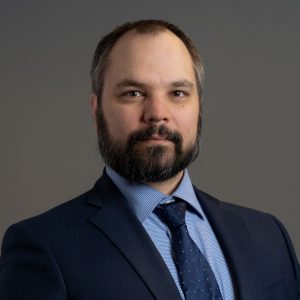 Jarrod Hays is the founder of Skyview Law. He graduated from Northwestern School of Law in 2008 and opened his practice shortly after that. Since then, Mr. Hays has served the Badger community across a range of practice areas. He is a seasoned personal injury and real estate attorney, and he also has ample experience in family law.
Mr. Hays is a member of the American Institute of Legal Counsel, as well as several legal groups. He was rated as one of the 10 best attorneys under 40 for client satisfaction in Washington state.

Speak To a Car Accident Attorney in Kennewick