Car Accident Attorney Yakima, WA
Getting into a car accident is a very unexpected and stressful situation. Whether it was your fault or not, the legal process associated with straightening out the sticky situation is cumbersome. 
The best way to ease the car accident legal process is to find a car accident attorney. Skyview Law offers some of the best car accident attorneys in Yakima.
Call now to start your FREE case review:

Why You Need
a Car Accident Attorney in Yakima
Yakima, WA, is known as the hop-producing farmland of the United States. This is in part due to the moderate climate the area offers with cold winters and short summers.
While summers are short, Yakima, WA, sees lots of sunshine which makes outdoor adventures a hot commodity. Biking, hiking, horseback riding, climbing, and water activities such as fishing, white water rafting, river floating, and kayaking are all popular outdoor activities for locals and visitors alike.
With a metropolitan population of 243,231 and visitors coming from all over to enjoy the area, plenty of drivers are on the road. This means the likelihood of car accidents in Yakima, WA, is far greater than in a more rural setting.
Due to the likelihood of an auto accident in Yakima, WA, having a car accident attorney will give you peace of mind knowing if an accident occurs, you have an expert to assist in every step along the way.
Common Car Accident Injuries
Some of the most common car accident injuries include:
Bruising – while rarely serious, bruising causes discomfort and may result from even minor accidents.
Whiplash – is a direct result of your body moving at high speed in a direction it is not supposed to. This results in pain in your neck or back due to the strain your muscles experience.
Neck or Back Injuries – similar to whiplash, neck and back injuries result from your body moving in uncommon ways and can become serious if not treated.
Concussions – head injuries require immediate attention and should not be taken lightly. If you experience a headache or loss of memory after hitting your head in a car accident, seek instant attention.
Traumatic Brain Injuries – pose potential life-changing results as a traumatic brain injury can affect your emotions, memory, and overall brain function.
Post-Traumatic Stress Disorder – is a result of your body undergoing a stressful situation. Developing a fear of driving is one side-effect of PTSD.
Broken Bones – hitting your bones on part of the vehicle due to the impact of the collision is a very likely outcome and may result in breaking of those bones.
Internal Bleeding – very common in high-speed collisions, internal bleeding is a direct result of your organs becoming damaged. Internal bleeding is a severe injury and requires immediate treatment.
What You Should Do After a Car Accident
When an accident occurs, it disrupts the flow of traffic, which is an additional hazard to those involved in the accident. If possible, pull your vehicle to the side of the road. Once you are out of danger of other drivers, check for injuries.
Depending on the severity of the accident, you may need to seek medical attention. Even if you do not feel like you are injured, it is critical to have a medical professional check as adrenaline can mask pain. 
Once you know you are safe and injuries are assessed, contact the police and inform them of the accident. Contact your personal injury lawyer in Yakima, WA, and let them handle any questioning. You will then want to reach out to your insurance company and gather all necessary information to file a claim.
Compensation for Car Accident Victims
At Skyview Law, we are here to help you get the most from the responsible party in the auto accident. Each case is unique and treated as such. Compensation for car accident victims include:
Monetary damages
Medical expenses
Future medical expenses
Lost wages
Ongoing costs related to the accident
Vehicle repair or replacement
Loss of use
Disability
Emotional suffering or trauma
Potential Limitations on Your Claim
Keep in mind that there are limitations that could affect the status of your claim. The Washington Statute of Limitations informs of a 3-year deadline to file a compensation claim.
Additional limitations would include decreased compensation if the accident was caused by negligence due to your actions and the level of the insurance policy held by the driver.
Skyview Law will help you get the most of your claims while navigating various limitations.
How Skyview Law Can Help You
A 
personal injury lawyer
in Yakima can help you understand complex legal documents, provide support during court proceedings, and give you peace of mind in difficult times. Following the law is crucial for ending a family court case in your favor, and Skyview Law ensures you know what to do and when during your court experience.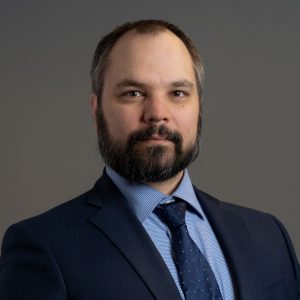 Jarrod Hays is the founder of Skyview Law. He graduated from Northwestern School of Law in 2008 and opened his practice shortly after that. Since then, Mr. Hays has served the Badger community across a range of practice areas. He is a seasoned personal injury and real estate attorney, and he also has ample experience in family law.
Mr. Hays is a member of the American Institute of Legal Counsel, as well as several legal groups. He was rated as one of the 10 best attorneys under 40 for client satisfaction in Washington state.

Speak To a Car Accident Attorney in Yakima