Boat Accident Attorney Kennewick, WA
Having a fun day on the water can turn bad when you have a boating accident. If you find yourself in this situation, you will need some legal help.
Injuries and damages require compensation. It is tough to fight your case in court on your own, so you should look for an experienced boat accident lawyer to help you win your case.
Call now to start your FREE case review:

Why You Need a Boat Accident Attorney in Kennewick
If you live in Kennewick, WA, or are just visiting, you will know what a lovely town it is. Plus, it has amazing wine and nice views of mountains, including Badger Mountain.
It is a wonderful place to call home or to visit on vacation with good schools and nice year-round weather. While here, you may want to hit the water in your boat. If you end up in an accident, though, you need to seek the help of a boat accident attorney.
An attorney will help you navigate the complex maritime laws. There are many questions, such as "who is liable in a boating accident," that you may not be able to figure out. A case like this can get complicated very fast, and trying to handle it yourself could leave you getting far less compensation than you deserve.
You may ask, "when should you contact a lawyer after an accident?" The answer is as soon as possible. To best stand up for your rights, you need a boat accident attorney by your side. Avoid having your case thrown out because you didn't understand the law or the requirements. Ensure that you put forward the best case possible to recover the damages to which you are entitled.
The Most Common Boat Accidents
Boat accidents can occur in many ways in Kennewick. They could involve another boat running into your boat or your boat hitting a fixed object. Accidents may also include onboard injuries and cargo damage. It could be a result of flooding or capsizing as well.
Boat accidents are unique because they may involve underage individuals who are not able to hold legal responsibility. This complicates a case, and you'll need the assistance of a boat accident attorney to figure things out.
Accidents may also involve alcohol, which adds another layer to the incident. Again, your attorney will be incredibly valuable in figuring out if there is a potential substance angle to your case.
The Most Common Boat Accident Injuries
An accident on a boat can cause many injuries. It often depends on the type of accident. If there is a collision, you can often suffer injuries comparable to those of a car accident. Other types of incidents can also cause serious bodily damage.
Common injuries from boat accidents include:
Fractures
Burns
Cuts
Bruises
Sprains
Spinal cord
Brain injuries
Amputations
It depends on the accident as to what injuries you may suffer and how severe they may be. Keep in mind, also, that you may not notice injuries right away. They may surface up to a few days after the incident.
Seeking compensation for your accident is your right. You should hold the person responsible for his or her actions. You can file a civil lawsuit to seek monetary damages.
You can get paid for any medical expenses or ongoing care needs. Pain and suffering is another type of payment you can get. You could ask for money to cover your boat damages and for any trauma you suffered.
Your personal injury lawyer must collect evidence to prove your case and show the other party is liable to get compensation. You will have to prove fault and show you weren't at fault in the situation. Your attorney may also have to negotiate with insurance companies to get you a settlement, which requires ensuring you have a solid case.
How Skyview Law Can Help You
A personal injury lawyer in Kennewick can help you understand complex legal documents, provide support during court proceedings, and give you peace of mind in difficult times. Following the law is crucial for ending a family court case in your favor, and Skyview Law ensures you know what to do and when during your court experience.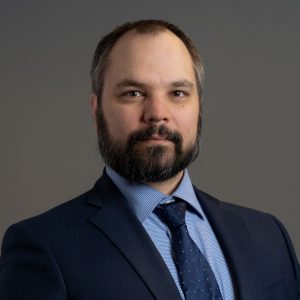 Jarrod Hays is the founder of Skyview Law. He graduated from Northwestern School of Law in 2008 and opened his practice shortly after that. Since then, Mr. Hays has served the Badger community across a range of practice areas. He is a seasoned personal injury and real estate attorney, and he also has ample experience in family law.
Mr. Hays is a member of the American Institute of Legal Counsel, as well as several legal groups. He was rated as one of the 10 best attorneys under 40 for client satisfaction in Washington state.

Speak To a Boat Accident Attorney in Kennewick