Boat Accident Attorney Yakima, WA
The last thing you want to consider when going on a boating adventure is what happens if there is an accident. Boating accidents can cause damage to the boat or property, injuries, and even death, and if this occurs, you need a boat accident attorney in Yakima, WA.
Call now to start your FREE case review:

Why You Need a Boat Accident Attorney in Yakima
Yakima is in Washington state's Yakima Valley, renowned for its apple orchards and wineries. Yakima experiences mostly sunny skies most of the year and is known for its rivers and more than 100 lakes.
If you are in a boating accident, you need a reliable boat accident attorney in Yakima. To avoid making an already difficult situation more complex, hire a lawyer with expertise in maritime laws.
Contact a boat accident attorney in Yakima as soon as you can after a boating accident occurs. Trying to deal with complicated boating laws on your own might cause you to have a solid case misrepresented and reduce your chances of recovering damages.
Top Causes of Boating Accidents in The U.S.
According to the U.S. Coast Guard, the following are causes of boating accidents in the United States:
Negligence/lack of attention to surroundings
Undue care and attention
Inexperienced boat operator
Excessive speed
Machine/parts failing
Unfavorable weather conditions
Tumultuous waters
Violation of navigational rules
Under the influence of alcohol
Most boating accidents are avoidable if the boat operator pays attention to rules and their surroundings, is sober, and ensures the weather is appropriate for the excursion.
How Boat Accident Lawyers Can Prove Negligence
Your boat accident attorney in Yakima can prove negligence by demonstrating:
Breach: There was a breach of duties by the defendant in failing to act responsively.
Cause: The accident that caused injuries or damages resulted from the defendant's neglect, failure to act, or wrongful act.
Duty: The defendant was responsible for duty of care to those on the boat.
Damages: The loss, damages, or injury that resulted from the accident.
Examples of negligence include:
Undue care and attention
Operating the boating vehicle while under the influence of alcohol
Reckless driving
Excessive speed
Ignoring signs and restrictions
Failing to have proper safety equipment
Allowing a minor to operate the water vehicle
Damage Awards a Boating Accident Attorney Can Win For You
You could win an amount that covers the costs incurred because of the accident, such as:
Damages to property
Reimbursement of medical expenses and rehabilitation costs
Loss of wages
Your boating accident attorney might also be able to get you compensation for noneconomic damages, such as:
Pain and suffering
Loss of enjoyment of life
Emotional and mental anguish
Factors in the Damage Awards of a Boating Accident Case
Award of damages in a successful boating injury case vary, but some factors include:
Extent of and limitations caused by the injury
Ability to continue working in the future
Loss of wages
Age, family, and earning limitations
Loss of life
Evidence that helps prove liability
Defendant's insurance and liquefiable assets
Attorney skill
Always detail accounts of your injuries and loss of enjoyment of life or limitations resulting from the boating accident. Your personal injury lawyer in Yakima will be able to get you a settlement comparable to damages and your injuries.
To be compensated for your injuries, you need a personal injury attorney in Yakima, WA, who will get you the compensation you deserve and keep the defendant accountable.
Your attorney will collect the necessary evidence to prove fault and liability and seek an award that suits the injuries. Call a boat accident attorney in Yakima, WA, today.
How Skyview Law Can Help You
A personal injury lawyer in Yakima can help you understand complex legal documents, provide support during court proceedings, and give you peace of mind in difficult times. Following the law is crucial for ending a family court case in your favor, and Skyview Law ensures you know what to do and when during your court experience.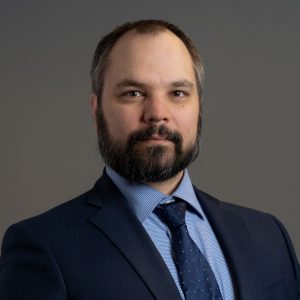 Jarrod Hays is the founder of Skyview Law. He graduated from Northwestern School of Law in 2008 and opened his practice shortly after that. Since then, Mr. Hays has served the Badger community across a range of practice areas. He is a seasoned personal injury and real estate attorney, and he also has ample experience in family law.
Mr. Hays is a member of the American Institute of Legal Counsel, as well as several legal groups. He was rated as one of the 10 best attorneys under 40 for client satisfaction in Washington state.

Speak To a Boat Accident Attorney in Yakima