Bicycle Accident Attorney Kennewick, WA
Most bike accidents are impossible to see coming. But that doesn't mean you're powerless to do anything about them once they've occurred.
If you've been injured in an unfortunate cycling accident, the expert attorneys at Skyview Law in Kennewick, WA can help you explore your legal options and connect you with the compensation you deserve.
Call now to start your FREE case review:

Why You Need
a Bicycle Accident Attorney in Kennewick
Kennewick is a vibrant city notable for its historical landmarks, thriving music and arts scene, and enchanting location along the Columbia River. But many of these same attractions can also present cyclists out searching for exercise or leisure with hazards that can be hard to avoid.
Without a competent bicycle accident lawyer on your side, you could find yourself saddled with steep medical bills or even being on the receiving end of a lawsuit in the event of a mishap involving another party.
Common Bike Accident Injuries
Health statistics show that there were nearly 500,000 bike-related injuries sustained in the United States in 2015. Those numbers will likely only go up as bicycles become an increasingly popular mode of transportation among people of all ages.
Cyclists in Kennewick face a considerable risk of serious injury due to the limited possibility of protection and the danger presented by high-speed falls and collisions with motorists. Such injuries often include:
Skull fractures
Concussions
Spinal trauma
Broken bones
Torn or ruptured tendons
Separated joints
Severe abrasions, contusions, and lacerations
Common Causes of Bicycle Accidents
Bicycle accidents can happen for any number of reasons. Sometimes they're the fault of another commuter. Other times, they're a result of the cramped road conditions and split-second decisions cyclists are frequently forced to contend with.
Inattentive or distracted motorists. Drivers often fail to notice approaching cyclists until it's too late.
Complicated traffic maneuvers. Entering and exiting traffic flow, taking left turns, and changing lanes are all riskier actions for cyclists than for motorists.
Roadway disrepair. For drivers, defects like uneven pavement, cracks, and potholes are minor annoyances. For cyclists, they're injuries just waiting to happen.
Riding too close to traffic. In many areas, cyclists are given no choice but to stick to the peripheries of treacherous thoroughfares to get where they're going.
What You Should Do After a Bicycle Accident
It's only natural to be shaken up following an unexpected accident. By keeping a cool head and taking a few simple steps, however, you can make sure that you've got your legal bases covered and that the right people are held accountable:
Check yourself for injuries
Call 911
If another party was involved, ask for their contact information
Get the contact information of any witnesses on the scene
Ask witnesses to send you the details of what they saw
Avoid accepting blame for the accident
Stay put until you've had a chance to share your version of events with the police
Reach out to a reputable bicycle accident law firm like Skyview Law
Compensation for Bicycle Accident Victims
You may be eligible to receive financial compensation for your accident if you can demonstrate that it occurred through no fault of your own. That's where we come in.
We'll stand by your side throughout the ensuing legal process and help you prove that your accident was the result of circumstances beyond your control.
With the aid of one of our experienced bike accident lawyers, you stand to claim substantial damages for hardships and expenses, including:
Hospital bills
Lost wages
Temporary and permanent disabilities
Pain and suffering
Wrongful death
Call us today at 509-228-7852 to talk to a  personal injury lawyer and get the representation you need to make the best of a bad situation.
How Skyview Law Can Help You
A  personal injury lawyer  in Kennewick can help you understand complex legal documents, provide support during court proceedings, and give you peace of mind in difficult times. Following the law is crucial for ending a family court case in your favor, and Skyview Law ensures you know what to do and when during your court experience.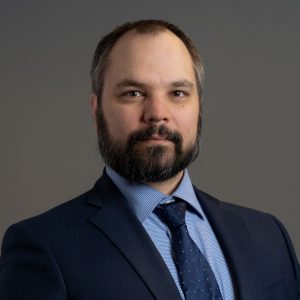 Jarrod Hays is the founder of Skyview Law. He graduated from Northwestern School of Law in 2008 and opened his practice shortly after that. Since then, Mr. Hays has served the Badger community across a range of practice areas. He is a seasoned personal injury and real estate attorney, and he also has ample experience in family law.
Mr. Hays is a member of the American Institute of Legal Counsel, as well as several legal groups. He was rated as one of the 10 best attorneys under 40 for client satisfaction in Washington state.

Speak To a Bicycle Accident Attorney in Kennewick